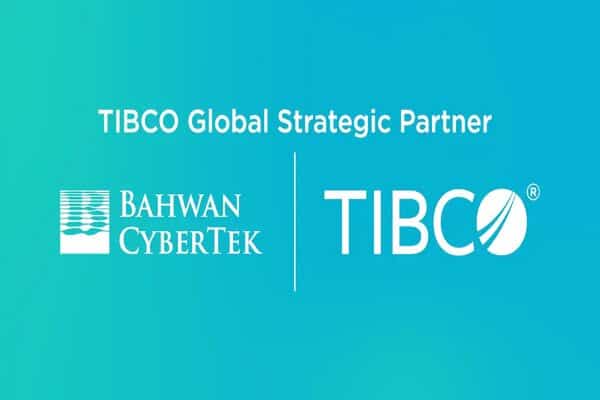 Bahwan CyberTek (BCT), digital transformation solutions provider, and TIBCO Software, leading name in enterprise data space, has decided to extend the strategic partnership through to 2027 with BCT as the strategic partner based in the MENA and India regions for local customer and partner requirements.
This partnership encompases all TIBCO's Connect, Unify, and Predict suites of products and solutions. Both companies will focus on increasing the breadth and depth of solutions addressing the growing needs of the region. BCT shall continue to handle TIBCO requirements for all local customers and partners in the MENA region and India.
As BCT continues to develop solutions using TIBCO technology, TIBCO will be leveraging BCT's capability in providing solutioning capabilities and its strong customer base. Both companies aim to jointly deliver top-of-the-line digital transformation solutions in MENA and India. BCT has set up a Center of Excellence in Pune, India to focus exclusively on TIBCO solutions. This center has helped BCT scale its operations and recruit the best talent to meet the increasing demand globally for its TIBCO services.
The BCT-TIBCO partnership began in 2016 with BCT using TIBCO technologies to deliver powerful integration and analytics solutions to its customers.
Also Read: Toyota Motor Selects Nutanix Cloud Platform to build virtual desktop infrastructure environment
Vish Srinivasan, Executive Vice President, BCT, said, "This is an important milestone in our relationship with TIBCO. We will continue to invest in expansions and are committed to deepening our combined capabilities." He added, "Together with TIBCO, BCT's domain expertise and solutioning capabilities will empower enterprises to accelerate their transformation journeys and achieve faster business outcomes."
Tony Beller, senior vice president of worldwide partner ecosystems and OEM sales, TIBCO, said, "The BCT team offers deep technology and domain expertise, adding tremendous value to our innovative digital solutions in MENA and India. This helps us to expand and strengthen our customer base and leadership position across diverse verticals in the region. In collaboration with BCT, we look forward to providing our existing and future customers with an even broader range of ingenious, data-driven solutions to support faster, smarter digital transformations."