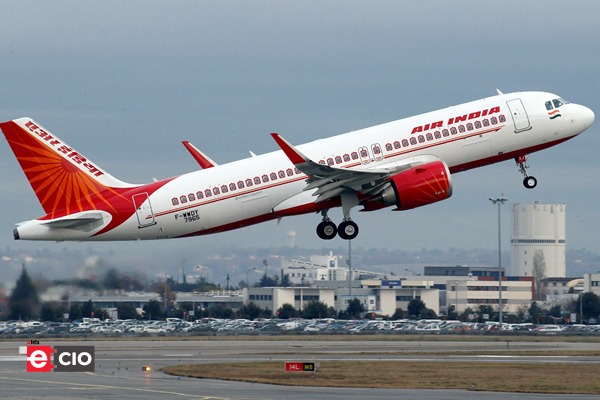 Air India announced plans to refurbish its legacy wide-body fleet, which consists of 27 Boeing B787-8 and 13 Boeing B777 aircraft, investing more than $400 million in the project.
This renovation will include a complete overhaul of existing cabin interiors, including the addition of next-generation seats and best-in-class in-flight entertainment across all classes. In addition, both fleets will receive a Premium Economy cabin as part of the refurbishment. The 777s will also retain the First Class cabin. JPA Design and Trendworks, two leading London-based product design firms, have been hired by Air India to assist with the cabin interior design elements of this refurbishment program.

The collaboration brings together two aviation and interior design experts who have worked on projects for major brands such as Taj Hotels, The Orient Express, and Herman Miller International.
Air India is committed to providing its passengers with a comfortable, modern, and technologically advanced cabin that is comparable to the best airlines in the world with this significant investment.
The complete interior refurbishment necessitates extensive regulatory and engineering planning, which began earlier this year.
Campbell Wilson, MD & CEO of Air India, commented on the widebody cabin refurbishment program, saying, "Under our Vihaan.AI transformation program, Air India has committed to attaining the highest standards of product and service befitting of a world-class airline." We are aware that the cabin product on our 40 legacy widebody aircraft currently falls short of this standard. Although the project began several months ago, we are pleased to now publicly announce this significant investment in a complete interior refit, and we are confident that when the new interiors are revealed, they will delight customers and present Air India in a new light. We are collaborating with partners to expedite the refit process as much as possible, and in the meantime, we are leasing at least 11 new widebody aircraft with brand new interiors to improve our offering as soon as possible."
Air India recently announced the lease of 12 additional aircraft, including the A320 Neo and Boeing 777s. These new planes are expected to join the company's existing fleet in the first half of 2023.
Also Read | Air India intends to hire foreign pilots for wide-body planes
According to a statement from Air India, the new planes will be used on the airline's short, medium, and long-haul international routes. It also stated that since its privatization in January of this year, it had leased 42 aircraft.
Six of the 12 new leased planes are wide-body Boeing 777-300ERs, with the remaining six being narrow-body Airbus A320 neos. The A320 neo will fly on domestic and short-to-medium-haul international routes for the airline.