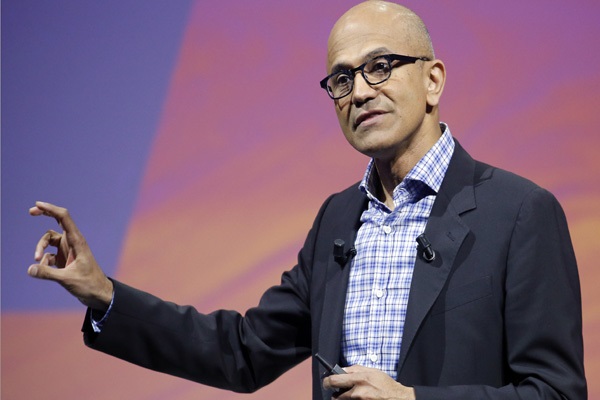 Microsoft CEO Satya Nadella has said that 72 percent of the jobs for software engineers are now being created outside the tech industry, but the industry leaders need to find out their productivity level as they employ them.
Addressing India's top CEOs at Microsoft's Future Decoded event in Mumbai, Nadella urged them to develop their own tech capability and ensure that it is done in an inclusive way.

Citing applications of artificial intelligence like driving coach Project HAMS and Apollo Hospitals' heart ailment predicting models, he said that the emerging technology is being used to change lives of common people. He, however, stressed on building trust at the core of technological solutions by factoring in privacy and ethical issues.
Speaking at the event, Reliance Industries chairman Mukesh Ambani pointed out that India has the opportunity to become a premier digital society and become one of the three top economies of the world and set the pace of technological development in the world.
The event also saw Microsoft India President Anand Maheshwari, Microsoft EVP Jean Philippe Courtois, and TCS CEO Rajesh Gopinathan addressing the audience.