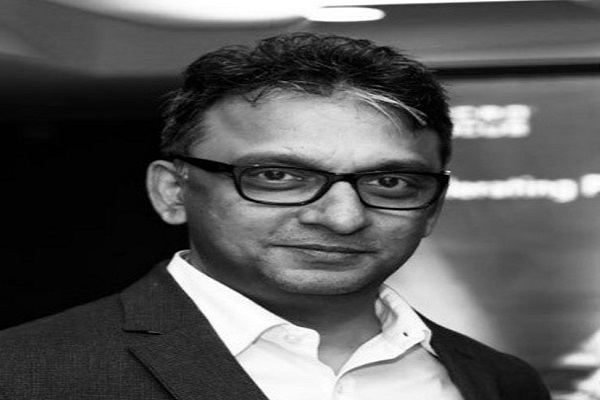 IT security has, unfortunately, entered an era where organizations must assume of compromise, and then be able to respond accordingly. We, at Micro Focus, aim to break such assumptions by offering products and services that enable organizations in protecting what matters most – their digital assets, whether on-premises, on cloud, or in between, says Jyoti Prakash, Country Director – Enterprise Security Business, Micro Focus India, in conversation with Anupama Suresh Mehra of Elets News Network (ENN).
How Micro Focus helps organizations in improving their IT security posture?
Shifting to the cloud, embracing Big Data, expansion of mobility and the Internet of Things (IoT) have brought a positive impact on businesses as well as the IT architectures that support them.
These technologies help increase an organization's productivity – they do so by making applications and data more accessible, enterprise security has not kept pace with this innovation.
The reason being, traditional efforts of protecting critical assets have remained focused primarily on barring users and limiting their access to applications and data. Meanwhile, the costs associated with C, successful attacks that organizations suffer, and the costs to contain security incidents, are incessantly rising.
IT security has, unfortunately, entered an era where organizations must assume of compromise, and then be able to respond accordingly.
We, at Micro Focus, aim to break such assumptions by offering products and services that enable organizations in protecting what matters most – their digital assets, whether on-premises, on the cloud, or in between. This means we help protect organizations by building security and resiliency into the fabric of their enterprise, proactively help detect and respond to emerging threats well in advance, and safeguarding continuity and compliance to mitigate risks effectively and efficiently.
What are the functions of the Security Operation Centre (SOC) and the benefits of managing it?
With technological advancements and digitization, cyber-attacks have led to a huge loss of data, money, and reputation. It is essential for organizations to keep their online assets and infrastructure safe for sustainable growth. Hence, companies have expanded their vulnerability detection capabilities by investing in a Security Operations Center (SOC) that enables companies in detecting flaws, in any IT infrastructure. Additionally, it has the ability to anticipate, detect and respond to advanced threats, along with robust solutions and experienced security experts, to help mitigate risks and ensure efficient management.
Today, organizations are more focused on quickly identifying the breach, in order to secure the company's most important asset i.e. data – so that it can be medicated then and there, without really impacting the database or real loss of data. SOCs help enterprises in understanding the root cause of data breach and what is the financial value of the data that has been compromised – it collects logs at one single dashboard and helps organizations in securing their IT environment.
With technology changing every day, concern about securing customers' crucial data is also increasing. How Micro Focus' products/solutions help address such issues?
Our solutions, Fortify and ArcSight, solve modern security challenges through a three-pronged approach:
Prevent – Modern protection efforts mean building security from the ground up. Data Security provides safeguarding data throughout its entire lifecycle – at rest, in motion, in use – across cloud, on-premise and mobile environments, with continuous protection. Fortify offers comprehensive application security solutions including application security testing, software security management, and application self-protection
Detect and Respond – In a digital environment, determining when an intrusion has occurred and being able to respond accordingly, is of paramount importance. Our product, ArcSight offers a comprehensive SIEM (Security Information and Event Management) solution that enables cost-effective compliance. It also provides advanced security analytics to identify threats and manage risks with an environment
Recover – In this uncertain era, mitigating disastrous impacts and meeting compliance demands is really important. Security backup and recovery solutions protect the information intelligently across physical, virtual and cloud infrastructures, and give organizations the visibility, access, and control of mobile information on any endpoint device. ArcSight orchestrates and automates mitigation and remediation response to threats, and facilitates compliance with PCI, HIPAA, NERC, SOX, etc.
What are the security challenges for modern CISOs?
IT security professionals are really struggling to secure their most important asset i.e. data. A recent report from Frost & Sullivan revealed that 69% of Indian organizations are at risk of a data breach, with 44% of them encountering a data breach before and 25% failing to perform any breach assessment in the last 12 months.
Many CISOs have already started the journey of building their Security Operations Centre (SOC). It gives visibility in terms of the threat landscape, a policy framework that has been implemented and helps understand whether SOCs are giving the right outcome or not. Primarily, SOCs help identifies the outside threats easily, but the problem comes in when you store too many data from multiple sources, and it becomes difficult to figure out the type of threat they have from the internal employees.
While SOCs have the ability to detect an anomaly in the system, the major challenge that CISOs face is, acting upon such cases. For a CISO, the biggest challenge is to get visibility on Actionable Intelligence, whether from outside or inside threat, so that it can help them identify breaches at the right time i.e. even before it happens.
What new innovations are you planning to implement in the company?
At Micro Focus, we are focused more on an integrated approach. We want to integrate information, application, and data – the three pillars that are really important for an organization. Any application that is creating a lot of data (structured or unstructured) and the information that the company has stored over a period of time, how we are going to connect all the three to provide a comprehensive solution is what we are looking at.
Also Read: CyberArk: Curbing Cyberattacks, Securing valuable Data
At the end of the day, whatever source you have – whether it is a person, machine or an application, data is critical. The innovation that we are bringing in is, with multiple product lines from our portfolio, we are trying to create an integrated platform and give a comprehensive integrated solution to the customer. It could be a source solution talking to our Application Performance Management (APM) that provides a 360° view to ensure the performance of desktop, web, and mobile apps in the on-premise, cloud, or hybrid environments; SOC platform (ArcSight); Secured DevOps; Application & Performance Testing and Securing Application.
We have four focus areas – Enterprise DevOps, Hybrid IT Management, Security, Risk & Governance, and Predictive Analytics. We are trying to build a complete platform where all the core areas will cut across and be integrated. Customers ultimately want data security and not a vertical-specific approach. They want to ensure that the identity is connected to the data source – to track the data that is being generated from multiple sources, across multiple channels via multiple devices. In terms of data usage, we look forward to providing solutions to the customer where we can do complete performance monitoring test and ensure that the codes are absolutely secured and make sure that when the compliance kicks-in, they have the right tool to pull out that data and make it visible for forensic analysis.
Also Read: We are in dire need of skilled cybersecurity professionals, says Rakesh Kharwal, MD, Cyberbit India/South Asia & ASEAN
I think from an innovation perspective, we are going ahead more from use case, application perspective rather than a point solution. We identify the problem and address it with solutions that will cut across verticals.