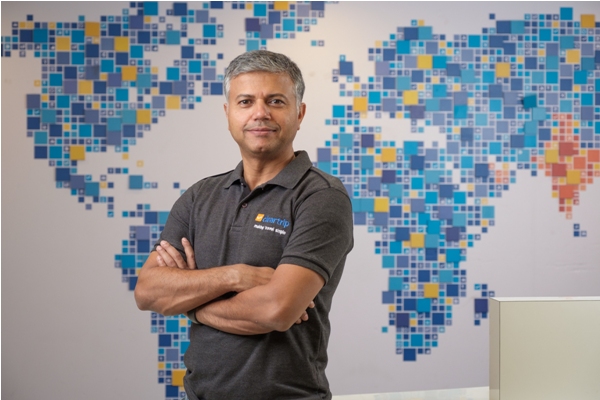 The process to plan a vacation or to travel to a long distance destination has transformed manifold over the past few years. Gone are the days when one had to queue up to book tickets or accommodations. With the advent of the online travel agencies (OTAs) these long and time consuming steps have been reduced to just few clicks. Manoj Sharma, Chief Technology Officer, Cleartrip talks to Elets New Network in this interview on how the technology has brought in customised services to travellers.
Sharma also talks about how the technologies like artificial intelligence, data mining and machine learning etc. are mapped in the services of Cleartrip to offer a seamless experience to the users.
What is the vision of Cleartrip?
Our vision for the Cleartrip brand is to build a value proposition that exemplifies customer- centricity. We want to establish ourselves as a brand that uses innovation and technology to offer the most pertinent solution to every customer challenge related to travel.
How has technology changed the tourism industry in recent years?
One of the biggest impacts that technology has had on the tourism industry is the convenience and seamlessness that it delivers. Travel planning still has multiple aspects associated with it – such as flight and hotel bookings, pricing, local activities and experiences, etc. Today, it is no longer the colossal task that it used to be. Users can search for holiday options, from flights and hotels to local activities, based on various filters such as pricing, travel schedule, star ratings etc. This gives them access to a customised list of options aligned with their specific requirements.
With the rise of online travel agencies (OTAs), the entire process has become extremely streamlined and can be completed with a few taps on one's mobile phone.
How is India faring in Smart Tourism?
Innovation has become the byword for the Indian travel and tourism industry. The market has undergone multiple transformations over the last couple of decades. Mobile technology has evolved at a rapid pace, with mobile-based services registering exponential adoption. Travel planning has become a matter of a few clicks and taps. There has also been a robust growth in air traffic, both domestic and international, within the country. Moreover, there has been a significant increase in the demand for differentiated travel experiences – not just in the top metros and tier one cities, but also emerging tier two and tier three markets. These factors are driving leading OTAs such as Cleartrip to stay on top of customer needs and market developments.
How do these technologies contributed to serving the users better?
Cleartrip customers travelling to a new destination can access in-depth information about their bookings, including local activities, flight status, etc. on their devices. Regular updates about their upcoming bookings are also provided to them through their desired channel – SMS, email, WhatsApp, push notifications, etc.– to eliminate the hassle of having to check the details themselves. Cleartrip's features like fare alerts and shortlist help track fare prices regularly and optimise the booking experience.
New-age digital technologies have made it possible to introduce micro-level customisation into our offerings. We are now able to cater to the various stated and unstated needs of individual users by understanding and analysing their behaviour as digital consumers. This tech-led differentiation has substantially empowered travellers by helping them make the most relevant decisions quickly, while also enhancing their travel experiences in the process. We remain committed to constant innovation, as it enables us to stay ahead of the curve and on top of ever-evolving consumer sensibilities, needs, and aspirations.
How have you adopted technologies like AI, ML to provide a better experience to your Customers?
We use newer technologies such as machine learning, and big data to dig deeper into our data and understanding the specific needs of our customers. This focus helps us gain an in-depth understanding of our customers and build on these user insights over time to make them more accurate. Moreover, it enables us to develop and deliver highly-personalised services and content, and make travel experiences – from discovery and booking to the travel itself – more affordable, convenient, and user-friendly.
What are your plans for this year?
We believe that despite the impact that technology has had on travel this is only just the beginning of finding solutions to the industry's problems. We have barely addressed the tip of the iceberg. We are aiming to drive deeper into the market penetration, both in terms of our geographical footprint and the portfolio of travel solutions that we offer.
What does the tourism industry have in store for the coming years?
The travel and tourism industry is poised for robust growth, particularly in emerging markets such as India, the Middle-East, and North Africa. The business opportunity in these markets is quite significant and requires diverse solutions. This is why our focus for the foreseeable future will be on achieving greater scale and profitability in these geographies.