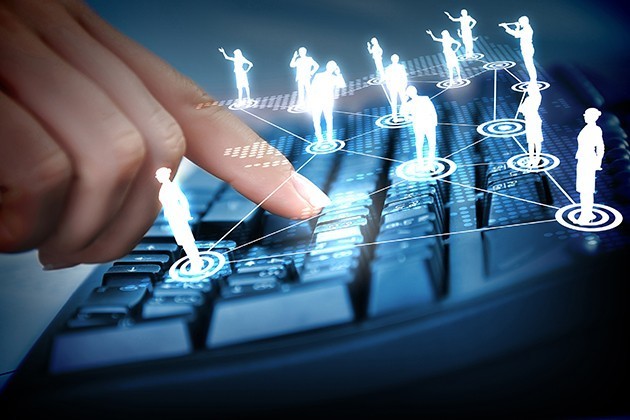 Work 4.0 and digital transformation of work seem to be the buzzword today. Workplaces have undergone a massive change in the last few years, with digitisation, Artificial Intelligence and automation replacing the manpower.
While this is the need of the hour, the process still seems to be in the initial phases with organisations facing issues in implementing the same.

The Elets National Manufacturing Innovation Summit that happened in Delhi, threw light on the same topic, with inviting industry leaders who discussed the matter at length, in a panel discussion.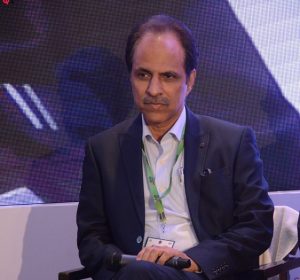 Anil Bhasin, President, Havells India, shared how there was no need to rush for digitalisation in the manufacturing units, asserting that companies should rather understand if it was actually needed, or which stage they were in or where the digitisation would help most and increase the output.
"As far as offices are concerned, we have already addressed things to greater extent because the young work force is there and people who have the mindset, those who were above 50 years and did not even know to open a computer or a mailbox, they are also now forced to use that because the technology is pushing them to do that kind of thing," Bhasin said.
"Coming to manufacturing, I would like to caution you here that we should not push digitalisation so fast in all the factories. We will have to see that which stage of manufacturing we are into. If we want that kind of smart manufacturing where we make all factories digital that will demand huge investment which is of no use at this point of time," he added.
Focusing about the barriers companies face while digitisation, Bhasin said that it was the mindset of people that acted as a hurdle. He said, "Why people don't use it…because of the mindset. People those who are above 50 and 55 years, they don't want to embrace new technology, they are not comfortable and they are the decision makers. Mindsets of those people have to be changed."
Bhasin also held the IT and Technology sector responsible for slow digitisation in the industry. "Secondly, there is a gap between R&D, IT and Manufacturing. And the biggest hindrance here is IT. Because IT keeps on discussing and takes their own time, and till that time the trend has already left. So they have to be very clear, what kind of security and what kind of information is required," he said.
However, Vipul Anand, SVP, IT and CIO, Hindware, disagreed with Bhasin, adding that over-expectations by companies from the IT and Technology sector, was to be blamed. "The IT people, the technology people, they are expected that they do not only know technology, they also know the business. That sense has to be there. And those of the IT fraternity folks who have been able to migrate themselves to this mindset of understanding the pain areas of business are actually able to fulfill the stakeholders like you and then you will have a smiling face towards them," Anand asserted.
Focusing on the third digital barrier, Bhasin shared that education system needed to be revamped with students being taught more about industry 4.0. "They (students) are not even aware what kind of industry is now coming up with in last one or 2 years. Their mindsets have also to be changed , otherwise you will have a BTech or an MBA who doesn't know about the changes in the industry. So that system also has to be changed," Bhasin said.
Anand agreed in tow and reiterated the fact. He also asserted, "I agree to education flaws. Despite young English speaking youth, things are not going high. When we go to campuses we don't find the right youth to induct. And when this young population comes into an enterprise they have huge expectation from the enterprise but what in turn do the organisations get from this population is not appealing. That's why the universities have to migrate to the education 4.0 which is next level, then only things will learn fast."
However, Ananya Chandra, Associate VP disagreed to both the industry leaders saying that the government was working towards making education system more advanced, with teaching the basics of Artificial Intelligence to the students. "The government has done a couple of things. First is that about two years ago, the government started setting up design labs in school which have hardware for students to play with, to learn engineering concepts and the futuristic engineering concepts. They also have AI DIYs to teach AI concepts."
She also talked about the Smart India programme by the Ministry of Human and Resource Development, under which they were connecting problem statements of the industry to engineering students who were willing to work on them, so that they could help MSMEs and solve problems faced by manufacturers.
Chandra also shed light on AGNI, Accelerating growth of New India's Innovations, initiative that aimed at helping organisations to meet needs with technology. "We as part of AGNI, are going out to industry, inviting you to share business needs of yours that can be met by technology solutions and we are your technology scouting partners in the industry to go and match your needs to the available solutions," she added.
Chandra also stressed that the most key missing element in digitalisation of the work place today was the training of the work force towards what are the benefits of it.
"One thing that is changing for better is that when we talk about digitalisation we suddenly open up the possibility of more remote work environment. Of course the biggest challenge that comes with adoptionof any digital technology is the appreciation of the benefits. Its not just that it will lead to more gendered and balanced work place, it also allows new forms of team work to take place," she said.