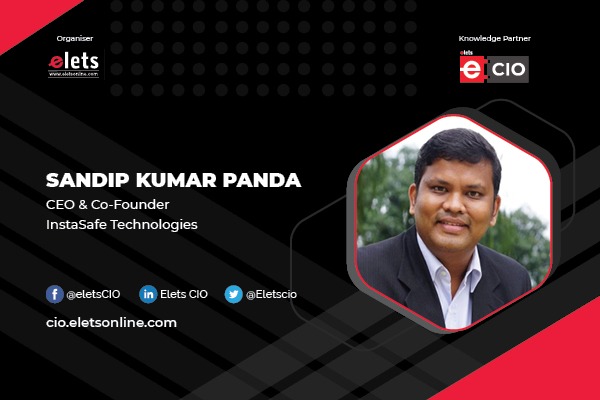 With continuous technological advancement, the cybersecurity landscape is anticipated to shift faster than ever. This has led hackers to work nonstop to outsmart cybersecurity solutions while people continuously work to adjust themselves to the new "normal."
Cyberattacks are the fastest growing kind of crime on a global scale, and by 2025 we expect it to cost the globe approximately US$10.5 trillion yearly, as stated by Cybersecurity Ventures. The threat that has been projected through various cybersecurity reports has made it crucial for us to understand the significant trends and projections that will enable organisations to strengthen their cybersecurity. Here are a few cybersecurity trends to look out for to increase cybersecurity literacy:

Exploiting Remote Workers:
Since the pandemic, most organisations have switched to remote workplaces, and VPNs have become the most preferred way to connect corporate networks. Hackers exploited the loopholes of VPN vulnerability to gain access to corporate networks and further exploit through lateral movement attacks. Colonial Pipeline attack, one of the biggest cyberattacks in 2021, was made possible because of a leaked password used for VPN to access the company's server. Hackers can steal 100 bytes of data because of this.
Also Read | Identity Management has become a crucial part of every organisation's cybersecurity strategy
Supply Chain Attacks:
Supply chain attacks are becoming the most favoured attacks by hackers. Hackers understand that third-party software used by large companies is not as secure as these large companies, and it is easy to exploit third-party software and use it to enter more prominent companies. Some of the most significant attacks in recent years are the Solar Wind attack and the Kaseya Ransomware attack, where hackers used a third-party software route to exploit corporate applications.
Mobile is the New Target:
Cybersecurity trends provide a considerable increase (50 per cent) for mobile banking malware or attacks in 2019, making our handheld devices a potential prospect for hackers. All our photos, financial transactions, emails, and messages pose more threats to individuals. Smartphone viruses or malware may capture the attention of cybersecurity trends in 2022
Potential of Artificial Intelligence (AI):
AI being introduced in all market segments, this technology with a combination of machine learning has brought tremendous changes in the cybersecurity space. AI has been paramount in building automated security systems, natural language processing, face detection, and automatic threat detection. Although, it is also being used to develop smart malware and attacks to bypass the latest security protocols in controlling data.
Cloud is Potentially Vulnerable:
Maximum Organisations are now established on clouds, and security measures need to be continuously monitored and updated to safeguard the data from leaks. Although cloud applications such as Google or Microsoft are well equipped with security from their end still, it's the user end that acts as a significant source of erroneous errors, malicious software, and phishing attacks
Also Read | What sets InstaSafe Technologies apart is that its concept of Zero Trust is based on the Software Defined Architecture (SDP)
Data Breaches:
Data will continue to be a leading concern for organisations around the world. Whether for an individual or organisation, safeguarding digital data is the primary goal now. Any minor flaw or bug in your system browser or software is a potential vulnerability for hackers to access personal information
Ransomware Attack:
Another important cybersecurity trend that has always been there, is targeted ransomware. We really cannot ignore targeted ransomware. Especially in the developed nations' industries rely heavily on specific software to run their daily activities. These ransomware targets are more focused such as the popular "Wanna Cry" attack on the National Health Service hospitals in England and Scotland corrupted more than 70,000 medical devices.
Insider Threats:
"To err is human", we have heard this phrase many times. Human error is still one of the primary reasons for data breaches. Any bad day or intentional loophole can bring down a whole organisation with millions of stolen data. A report by Verizon on data breaches gives strategic insights on cybersecurity trends that 34 per cent of total attacks were directly or indirectly made by employees.
Attributed by: Sandip Kumar Panda, CEO & Co-Founder of InsatSafe Technologies