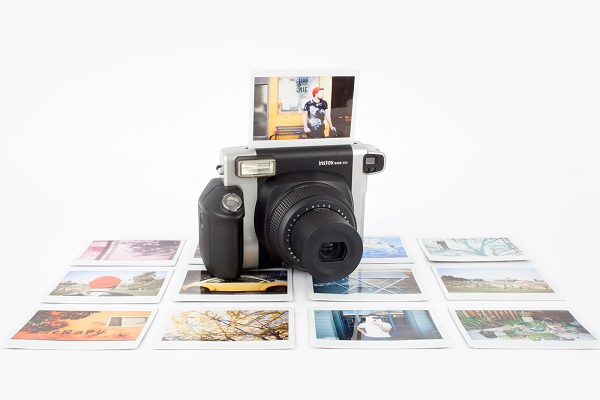 Finding the perfect gifts for friends and family during the festive season can be a tedious task. Hence, FujiFilm has come up with something special for your loved ones. The wide range of cameras will not only cherish your Diwali but also later all the occasions that you celebrate in the future.
Celebrate the festival of lights with Fujifilm's wide range of instant and digital cameras to create and capture joyous moments that will evoke nostalgia and instill heartfelt memories.

The Fujifilm Instax range is compact, easy-to-use, delivers instant photo prints with colorful backgrounds. With which your loved ones can create a beautiful collection of their special moments and lock these memories with just one click. Not only this, but Fujifilm also offers an affordable range of mirrorless cameras, the X- T100 and the X-T30 Camera are a compact mirrorless digital camera, sporting a retro and stylish design.
Below is the range of specially chosen cameras to help treasure memories forever with Fujifilm.
1. instax SQUARE SQ6

The 1:1 square format instax SQUARE SQ6 captures the beauty in each and every moment so that you can cherish those memories for a lifetime. With exciting features such as Square format, Automatic Exposure Control, Selfie Mode & Selfie Mirror, Macro and landscape Mode.
Price: MRP 9,999.00
2. instax Mini 9

The instax Mini 9 comes in 5 cute and cool colors Cobalt Blue, Ice Blue, Flamingo Pink, Lime Green, and Smoky White. It has a selfie mirror; users can check to frame with the mirror next to the lens. It has a brightness adjustment dial that automatically determines the best brightness for taking a picture and lights up the most suitable setting based on your surroundings.
Price: MRP 5,530.00
3. Printer
instax SHARE SP-2

Create Instax prints from precious memories in your smartphone. Users can select the best shots from smartphones and get Instax prints by just transferring the shots from the Instax SHARE app to SP-2 via Wi-Fi connection. Users can also print Images from to Instagram and Facebook accounts.
Price: MRP: SP Gold – 12,869.00, SP Silver 12,649 ( Inclusive of all taxes )
4. Digital Cameras
FUJIFILM X-T100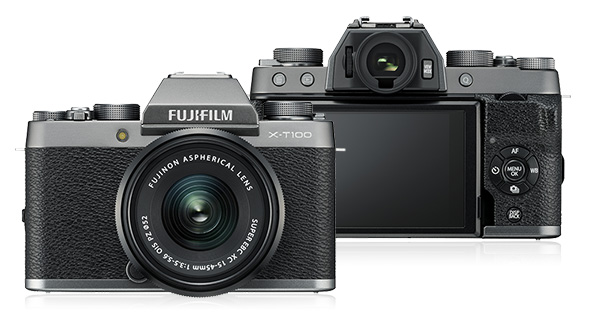 Looks like a cool accessory, Fujifilm's X-T100 blends in on all occasions. It is a companion for everyday life and lets one document there day through photography. It offers great image quality with solid build with excellent battery life. The X-T100 comes with an electronic viewfinder and sports a unique LCD designed to allow it to both tilt and flip out to the side. Sporting a retro and stylish design, it allows one to capture photographs clearly even in poor light. This experience is the true feeling of photography.
Price: X-T100 (15-45 Kit) 39,999 Black, Dark Silver, Gold | X-T100 (15-45 / 50-230 Dual Kit) 54,999 Black, Dark Silver, Gold
5. Fujifilm X-T30: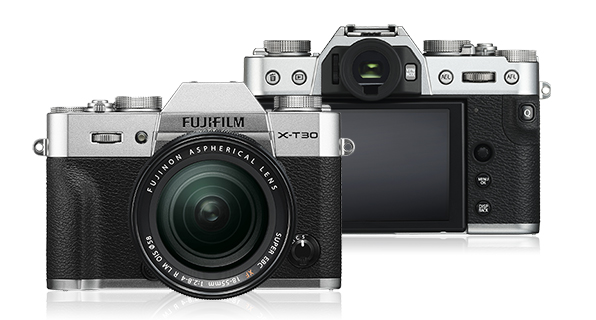 Looking for a lightweight camera that takes great shots? The Fujifilm XT30 is a great buy. Despite its small size, this compact system camera still gives you the flexibility of being able to change the lens to suit the type of picture you are taking. The "Little Giant – X-T30" offers premium image quality at a more accessible price than ever before. The camera offers the 'X Series' signature dial-based manual operability and is equipped with the Auto Mode Selector lever that allows you to instantly switch to the fully automatic shooting mode. This means the camera caters to a broad range of users from professional photographers to first-time beginners, delivering premium-quality pictures with ease.
Price: X-T30 Body 74,999 Black & Silver | X-T30 (18-55 Kit) 94,999 Black & Silver | X-T30 (18-135 Kit) 99,999 Black & Silver