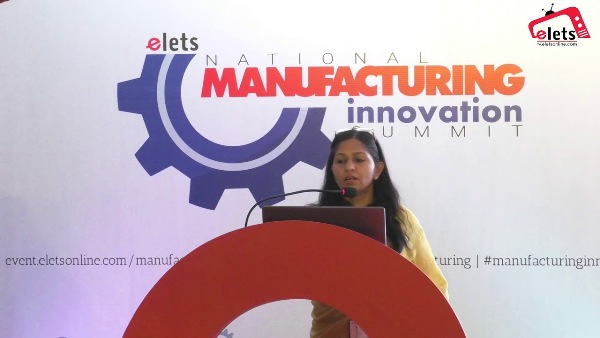 Andhra Pradesh is one of India's fastest developing states. It is the only Indian state with double digit growth rate of 11.2% for the past three years. As part of its growth plan, the state is committed towards harnessing technology towards development.
Going in the same context, Andhra Pradesh will soon be home to the world's first gaming university. With the move, the state is looking forward to bring in more investors. Speaking more on the same, Bhavna Saxena, Special Commissioner, Andhra Pradesh Economic Development Board (APEDB), shared how animation, digital learning and visual effects were growing at a fast pace.
"With the help of UNESCO, in Vishakhapatnam, we are setting up the world's first gaming university. It will be first of its kind. You can see how this entire field is moving ahead. Animation, Bollywood movies, or even in the education system there is use of digital learning, so gaming and visual effects is one of the emerging areas. When we have this gaming university, we will have skilled workforce and we will be able to attract people from all over the world to this particular university," said Saxena, as she spoke at the Elets National Manufacturing Innovation Summit, in Delhi.
The state is also planning big to develop in digital traceability. "The entire land record system, land registration system has been digitalized. When the land pooling was being done, the land transfer and registration took place by using block chains. So we are first state to use block chain technology for land transfer and land reforms," she informed.
Saxena further shared that the government of Andhra Pradesh and AP Economic Development Board had signed an MoU with HP to set up a centre of excellence for the promotion of 3D printing in the state. This would provide training and skilled work force so that 3D printing was encouraged across all the sectors.
Andhra Pradesh is also taking full support of technology for infrastructural development and better connectivity to attract more investors. The Special Commissioner said, "Industrial parks and corridors, special economic zone are being set up in such a way that there is inter-connectivity to road, port, power grid, fibre net etc, so that manufacturing units and investors who come into state have access to all required infrastructure to set up their units."
Another feature that is helping the state attract more investors is the availability of land. Unlike other developed states that have become saturated with their governments not providing enough incentives on land and other subsidies, Andhra Pradesh is growing and is in public-private partnership mode and hence can offer various incentives.
"One of the features that investors find very comforting is that when manufacturing units are required to be set up in the state when investments proposals are received, one of the first requirements is land. In many of the states, there is no readily available land, but Andhra Pradesh has readily available 300,000 acres of land which is available with the government and which is available for investors to set up their manufacturing plants," Saxena said.
Andhra Pradesh boasts of its real time governance centre which is used for both addressal of grievances as well as monitoring of projects. "We have call centre with over 2000 workers, where any citizen can call, their grievance is registered and then transferred to the functionary where it is addressed. There is also a feedback system," she said.
In the coming times, the state plans to increase its ports from 6 to 14, besides capacity addition of about 17,000 megawatts. It also has plans to strengthen electricity grid and implement green city projects.