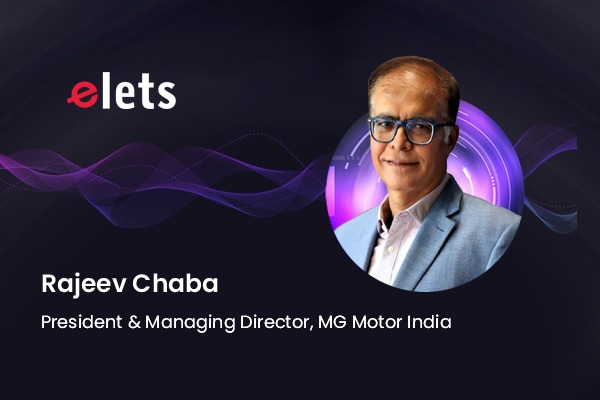 New-age cars, equipped with advanced telematics, run on chips and semiconductors, for which there are few suppliers, and only some of the countries control a major share of global production and supplies.
The usage of semiconductors in the auto industry has gone up globally in recent times with new models coming with more and more electronic features such as driver-assist systems, navigation and hybrid-electric systems.

Challenges to be overcome – Outlook on 2022 :
The new normal has set unique challenges for the industry. Currently, the domestic market is witnessing increased demand, but is also impacted by the global semiconductor shortage. The situation will remain challenging in 2022 due to unpredictable factors, global semiconductor shortage, freight cost and multiple other cost implications.
Also Read: MG Motor India becomes first carmaker to launch non-fungible token in India
We are constantly monitoring these factors and aligning our operations to capitalise the best output.
Addressing the Semiconductor shortage issue :
The COVID restrictions phase impacted semiconductor production, which in turn disturbed the supply chain dynamics across industries with high degree of automation and technology integration. Subsequent lockdowns across the globe resulted in the shutting down of major chip-making facilitiaes in countries like Japan, South Korea, Europe and US, which ultimately led to a chip shortage and the beginning of domino effects.
With the usage of technology going up and the advent of IoT and 5G in India, the demand for semiconductor chips is increasing. With our Digital First approach – our products leverage technology to provide high-speed in-car connectivity and IoTsolutions, which enable MG customers to access real-time connectivity, infotainment, and telematics. Hence, we have been impacted by this chip-shortage.
However, we are working towards fulfilling our delivery commitments to customers and expect supplies to optimise by the first Quarter in the coming year.
Digital Experiences and Car-as-a-platform
Ever since we started our journey in India, we have been delivering a seamless experience to our discerning customers and adding immense value to our stakeholders. Driven by our vision of CASE (Connected, Autonomous, Shared, and Electric) mobility, we bring to the table cutting-edge augmented experiences.
Staying ahead of the innovation curve in the automobile industry in India, MG continues to introduce industry-first features in the Auto-tech segment with Car-as-a-Platform. We announced the CAAP vision and now we are incorporating the subscription-based model in Astor. Our constant endeavour is to evolve CAAP for providing innovative services in line with fast changing requirements of new age consumers by collaborating with more ecosystem partners.
MG Cars' users get access to real-time connectivity, infotainment, and telematics. Customers can enjoy the music streaming service JioSaavn, which gives access to 60 million Bollywood, English, Hindi, and Indian regional tracks on the go, including podcasts. Customers will get a free 4GB monthly internet pack in the SUV, which can be further customized up to 9 GB and 14GB at an additional cost.
Also Read: For sustainability, innovation, process streamlining and tech adoption are the new mandates: Subhakar Rudra, CIO, WPIL Limited
As an Auto-Tech brand, innovation has always been a driving force for MG. With our new non-fungible token (NFT), we are taking a step to socialise NFTs. As this evolves it is set to bring MG owners, fans, MG Car Club (MGCC) members and the wider community together to celebrate and own invaluable digital creatives in its numerous forms.
i-SMART 2.0
MG GLOSTER's i-SMART 2.0 comes with over 70 connected car features for Smart, Savvy, and Sharp such as Critical Tyre Pressure Voice Alert, Shortpedia App that gives short news summaries, and Anti-Theft Immobilization via Smartphone that remotely halts the engine ignition. It also offers 3D maps by MapMyIndia which gives information around COVID testing centres as well and various other alerts like potholes and speed checks. MG customers will also enjoy the Apple Watch Connectivity and will be able to operate their Gaana app with voice control, alongside personalized welcome and greeting messages.
We have introduced several 'firsts' to the Indian automotive industry with the first Internet SUV – MG Hector, first Pure Electric Internet SUV – MG ZS EV, and first Autonomous (Level 1) Premium SUV – MG Gloster.
Affordable EVs :
We brought to India our second car, MG ZS EV, based on the global popular platform from our home country, UK. ZS EVcontinues to attract customers in India as we average 700 bookings per month. ZS EV's success in the market marks the beginning of a truly collaborative ecosystem building approach to electric vehicles in India. In our endeavour to broaden access to wider customer segments, we will bring to the country the second EV, encouraged by the Government's clarity on its EV roadmap. We are aligned to play our part in seeing that the direction meets reality sooner rather than later.
We have also led a 5-way charging ecosystem including free-of-cost AC fast-charger at residences/offices, portable in-car charging cable, DC superfast charging stations at dealerships, 24×7 charge-on-the-go facility (in 5 cities), and charging stations in satellite cities and tourist hubs.
Also Read: AI, ML will continue to dominate aviation industry: Vinod Bhat, Chief Information Officer, Vistara
The new EV, which will be a futuristic car, will be brought tothe Indian market in the next financial year. Based on the global platform, the new EV will be developed & expected to be priced between Rs. 10 lakhs to Rs. 15 lakhs addressing the mass segment.
Summinng up the Demand – Trends during 2021 and Expectations for 2022 :
In retrospection – the beginning of the financial year 2021-22, gradually started to show the positive effect of the phased unlocking of the economy post lockdown. This brought a significant increase in enquiries and bookings. The recently launched Astor, along with Hector, ZS EV and Gloster, continue to attract strong customer interest and remain the vehicle of choice for the customers in their respective segments.
We are seeing signs of positive consumer sentiment due to pent-up demand and expect the demand to increase with the turn of the year. We have witnessed a year-to-date growth of 56% with retail of 37,723 units (Jan-Nov '21) over 24,152 units sold in the same period last year.
Views expressed in this article are the personal opinion of Rajeev Chaba – President & Managing Director, MG Motor India.