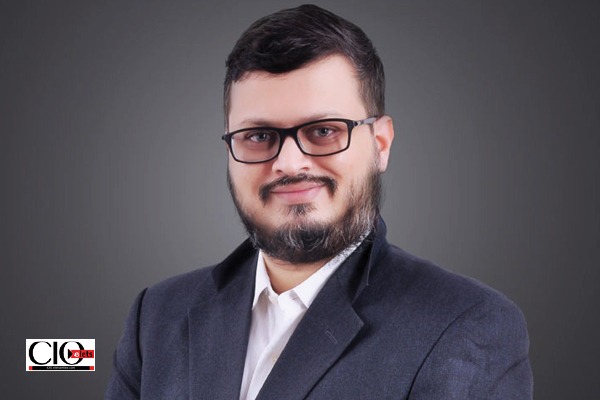 WareIQ, a Y Combinator- backed e-Commerce fulfillment tech platform that offers same/next day delivery to modern consumer brands, has recently appointed ex-Flipkart Director- Inventory Planning and Control, Omkar Karandikar as Head of Inventory Planning and Design.
Omkar brings along with him extensive experience and proficiency in the supply chain domain with leading companies. At WareIQ,he'll be heading Supply Chain Planning & Design function helping online sellers with smart inventory placement for speed, supply chain planning and execution at WareIQ FCs, and helping online sellers plan inventory for the big sale events.
With over two decades of professional experience working in the supply chain sector with companies like Miebach Consultingand Flipkart, the appointment of Mr. Karandikar by WareIQaligns with the strategic investment the company is making to build a core predictive technology platform that can enable merchants to choose right network design & smart inventory placement to be the fastest to customers. Currently, such sophisticated data-backed decision frameworks are locked with only large marketplaces that control the core of eCommercevolumes. WareIQ's platform will help in giving an edge to modern businesses by narrowing down the experience difference between what they sell on their own website vs the speed they get from other marketplaces.
Harsh Vaidya, Founder and CEO, WareIQ, said, "In today's eCommerce, same/next day delivery is baseline consumer expectation and no more a delight factor. As an online retailer, if you don't offer fast shipping, consumers buy elsewhere. Legacy supply chain companies are still not able to play this game owing to their lack of ability in making the right network decisions, and we at WareIQ wish to assist merchants with the right insights on demand and inventory placement. This is one area WareIQ has to build strong capabilities in the Indian market, and under Omkar's leadership, we will execute this program that will benefit merchants at scale and narrow the experience gap between their commerce channels & sophisticated platform like Amazon-prime."
Omkar Karandikar, Head of Inventory Planning and Design, WareIQ, said, "I look forward to starting my journey with WareIQ which is on a mission to build a fast fulfillment infrastructure for modern commerce in India. This is a pretty ambitious and exciting challenge to embark on after my experience in the supply chain with organizations like Flipkart & Miebach. Fast eCommercesupply chains have right network design & inventory planning at the core of it. I look forward to executing this at scale, and creating value to online seller ecosystem in India market. "