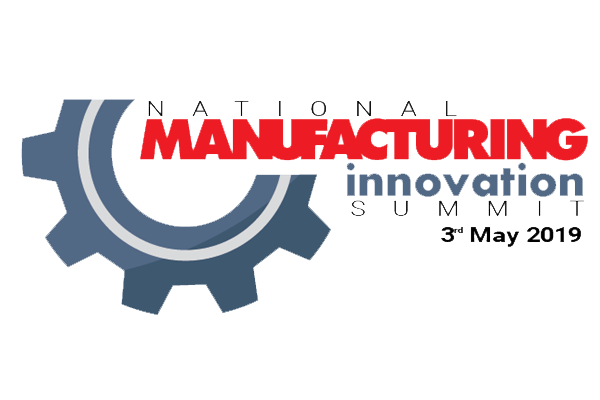 Artificial intelligence, machine learning, robotics, augmented reality, virtual reality, additive manufacturing, smart factories, lean manufacturing are erstwhile esoteric technologies which are now becoming mainstream in Indian enterprises. Automobile manufacturers, especially are showing the way. What if you can hear these transformation stories straight from the horse's mouth? That's precisely what will happen on 3 rd May at the Elets National Manufacturing Innovation Summit where tech decision makers from leading auto vendors like Toyota, Nissan, Mercedes-Benz, BMW, Mitusibishi Electric Auto, Maruti Suzuki and Hero Motors will share their 'tech-tonic' insights and experiences.
Auto ancillaries in India are another breed undergoing turbo-charged digital transformation. Their stories range from SAP HANA migration, creating enterprise mobility apps, modernizing their supply chains to adding different collaborative tools. Again, the leading ancillaries like Somic ZF Components, Samko Gosein, Satyam Auto, Omax Auto, Cargo Motors, Magneti Marelli, MM Auto Industries, Best Koki Automotives, Suneel Auto Comp amongst others will narrate their stories at the platform of the Elets National Manufacturing Innovation Summit.
While autos and auto ancillaries have led in digital transformation, manufacturing giants like Havells, DCM Shriram, Philips, Sheela Foams, APL Apollo, Arihant Electricals and Hindware amongst others have undertaken giant steps in the recent past. Adding to the 'tech' sheen of the Elets National Manufacturing Innovation Summit, they too will be outlining their journeys with more than 150 tech honchos of leading manufacturing organizations assembling at Hotel Park on May 3.
Even sectors like pharma, construction or logistics –offshoots of the manufacturing bandwagon, maybe—have taken rapid strides in tech deployments particularly in areas like business intelligence and analytics, supply chain automation, design engineering or sales force automation. Hear their stories from the likes of Sun Pharma, Glencore, Jagsonpal, DLF, Safexpress or Delhivery again at the Elets National Manufacturing Innovation Summit.
If even these high doses of tech gyan from these manufacturing gurus do not satiate your appetite, do not worry. Learn about tomorrow's procurement innovations from S Suresh Kumar, Joint Secretary & Additional CEO, Government e Marketplace (GeM), Ministry of Commerce & Industry, or listen to the outlines of India's manufacturing roadmap from Dr Madhukar Gupta, Additional Secretary, Department of Public Enterprises, Ministry of Heavy Industries & Public Enterprises.
In case, you have plans to invest and still looking out for the appropriate locations, your search ends at the Elets National Manufacturing Innovation Summit. Listen to the benefits of investing in Andhra Pradesh from Bhavna Saxena, Special Commissioner, Andhra Pradesh Economic Development Board (APEDB). And if your ideal destination is towards north of Vindhyas, the Summit has Dr Rakesh Verma, Special Secretary, Infrastructure & Industrial Development Department, GoUP & Joint Executive Director, Udyog Bandhu, Uttar Pradesh extolling the virtues of investing in UP.
Those looking to venture beyond Indian shores can explore Gabon, the new global manufacturing hub from West Africa. H.E. Desire Koumba, Ambassador Extraordinary & Plenipotentiary, Embassy of Gabon in India will precisely outline how and why you should make Libreville, the capital of Gabon, your next manufacturing destination. And those of whom with the all American dream can interact with Mehnaz Ansari, Country Representative—South Asia, United States Trade & Development Agency (USTDA) to talk about the next stages in Indo-US collaboration.
Last but not the least, the Elets National Manufacturing Innovation Summit will also provide you the platform to hobnob with leading industry solution providers like TCS Ion, Avaya, Mastek, Tata Tele and Masters India amongst others. So without further ado, let's have a date with our manufacturing destiny on May 3 at the Elets National Manufacturing Innovation Summit.