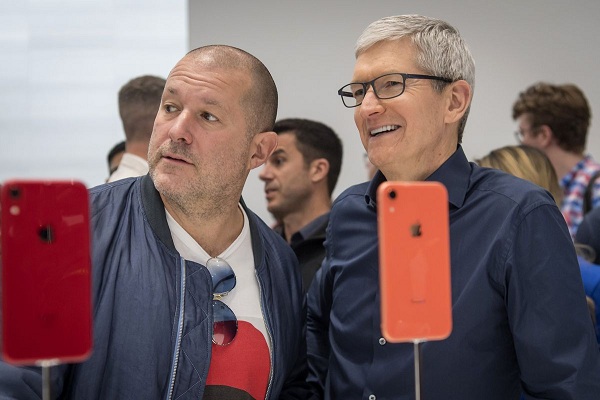 Apple's chief design officer, Jonathan Ive, is leaving the leading tech giant, to start his own design firm. His move has not just sent shockwaves into the US market but has even incurred losses worth USD 10 billion.
Ivy, the man behind the designs of Apple's iconic products like iPod and iPhone, is expected to work closely Apple on its future products. The executive will begin transitioning away from the company at the end of 2019, launching a new project titled LoveFrom next year, along with longtime friend and fellow designer Marc Newson.

"Apple will continue to benefit from Jony's talents by working directly with him on exclusive projects, and through the ongoing work of the brilliant and passionate design team he has built. After so many years working closely together, I'm happy that our relationship continues to evolve and I look forward to working with Jony long into the future," said Apple's CEO Tim Cook.
Soon after the announcement, shares had plunged 1.5% to USD 197.44 – representing a substantial USD US9 billion drop in value. By the close, shares recovered to end at USD 199.74.
VP Industrial Design Evans Hankey and VP Human Interface Design Alan Dye, will be stepping up to take the reins from Ive, by taking additional design responsibilities.