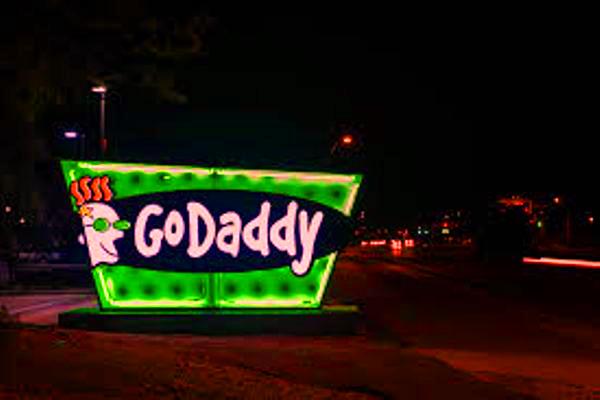 GoDaddy Inc., the company that empowers everyday entrepreneurs, today announced an extension of its partnership with the Badminton World Federation (BWF) as a sponsor of major badminton events over the next three years. With this partnership, GoDaddy aims to continue raising awareness amongst sporting viewers, and among badminton enthusiasts, about the benefits of being online and creating an online presence for their business or ideas, to help their ventures grow.
GoDaddy will continue as Official Partner of BWF Major Events, building upon its successful sponsorship of the TOTAL BWF Thomas and Uber Cup and TOTAL BWF World Championships in 2018.
The new partnership includes the following BWF Major Events:
2019
Total BWF Sudirman Cup
Total BWF World Championship
2020
Total BWF Thomas and Uber Cup
2021
Total BWF Sudirman Cup
Total BWF World Championship
BWF Commercial Director Owen Leed said, "We're extremely excited to partner with GoDaddy again. India has been an active participant in BWF Events around the world. Between BWF's reach globally and GoDaddy's reach in cities across India, we're very much looking forward to this collaboration."
GoDaddy's partnership with BWF continues the company's collaborations with sport. GoDaddy has been associated with prominent sports celebrities and numerous sporting events. In India, GoDaddy has been associated with cricket, in various formats, by sponsoring the 3 match Home T20 series vs Sri Lanka in Dec 2017, and 5 Test match Home series vs England in November/December 2016. GoDaddy has also been a sponsor of the Tata Mumbai Marathon and the Procam Airtel Delhi Marathon over the past year.
"Badminton is the second most played sport in India. Some of the country's leading Badminton players including Saina Nehwal, P.V. Sindhu, and Srikanth Kidambi, among others, come from Tier 2 and Tier 3 cities across the country, which is a hub of emerging talent pool and also the place where the next wave of digital growth lies. These inspiring personalities epitomize the dreams and ambition of almost every small town Indian who aspires to become successful. Partnering with BWF aligns well with our goal of helping people realize their dreams, by helping them take their ideas online with our easy-to-use and affordable tools and services, ," said Nikhil Arora, Vice President and Managing Director, GoDaddy India.