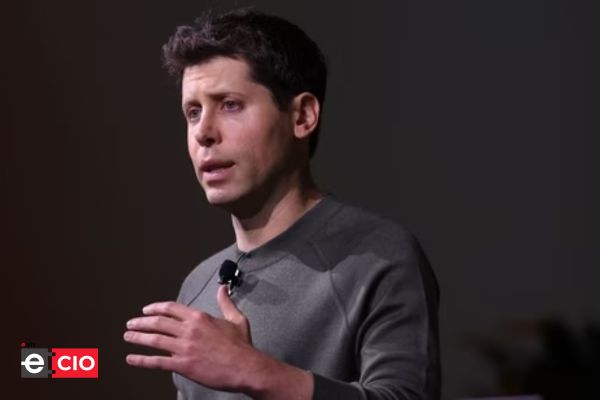 OpenAI, the parent organization behind ChatGPT, made a major announcement on Friday. The company revealed that it had terminated Sam Altman from his position as CEO and co-founder due to a loss of confidence in his leadership abilities by the board. Hours later, Altman's colleague and co-founder, Greg Brockman, shocked the tech world by announcing his sudden resignation.
OpenAI issued a statement explaining that Altman's departure came after a thorough review process by the board, which concluded that he had not consistently provided candid communication, thereby hindering the board's ability to fulfil its responsibilities.

The statement from OpenAI expressed gratitude for Sam Altman's significant contributions to the founding and growth of the organization. However, it also emphasized the necessity of new leadership as the company moves forward.
In response to his abrupt removal, Altman described the experience as "weird" in many ways. He expressed his appreciation for the opportunity to work with talented colleagues at OpenAI, characterizing his time with the company as transformative. Altman took a reflective tone, stating, "It has been sorta like reading your eulogy while you're still alive. The outpouring of love is awesome. One takeaway: go tell your friends how great you think they are."
He also made it clear that he would not challenge the decision, stating, "If I start going off, the OpenAI board should go after me for the full value of my shares." Altman concluded by expressing his love for his time at OpenAI and his belief that it had a positive impact on the world, thanks to the exceptional people he had the privilege to work with.
Sam Altman, who previously led Y Combinator, is a serial entrepreneur and investor. He played a prominent role as the public face of OpenAI, showcasing the organization's generative AI technology, capable of producing human-like responses to queries, during his global tour earlier this year.

Mira Murati assumes the role of Interim CEO at OpenAI
Mira Murati, who previously held the position of Chief Technology Officer (CTO) at OpenAI, has taken on the role of interim CEO. She is set to lead the organization until a permanent CEO is officially appointed.
Mira Murati underscored the company's unwavering commitment to its core values and urged employees to maintain their focus and dedication to their work. In a statement reported by Bloomberg, she expressed feeling "honoured and humbled" by her appointment as the interim CEO.
"It's more important than ever that we stay focused, driven, and true to our core values," Murati conveyed in a memo addressed to the staff.
Also Read | OpenAI empowers Developers with new AI Model Marketplace launch
Additionally, Murati disclosed that she had held conversations with Microsoft CEO Satya Nadella and CTO Kevin Scott, both of whom expressed their steadfast support for her in this new role.
It's noteworthy that Murati's discussions with Satya Nadella come amidst speculation suggesting Microsoft's potential involvement in the removal of Sam Altman, the former CEO of OpenAI. OpenAI had garnered substantial backing from Microsoft, and it initiated the generative AI trend in November last year with the launch of its ChatGPT chatbot. This innovation rapidly became one of the world's most rapidly expanding software applications.
As Mira Murati assumes her role as interim CEO, the tech industry watches closely for further developments and the eventual selection of a permanent leader for OpenAI.