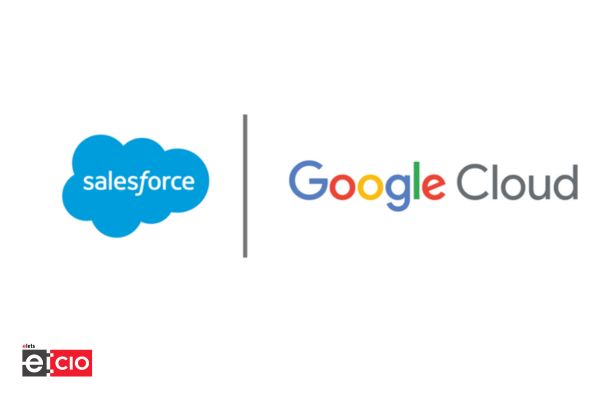 During the annual Dreamforce 2023 conference, Salesforce and Google announced a strategic partnership with the goal of increasing productivity through the pairing of Google Workspace and Salesforce's artificial intelligence (AI)-powered CRM.
To provide generative AI experiences across many platforms, the cooperation will produce bidirectional connectors that will allow users to effortlessly mix data from Salesforce and Google Workspace, spanning Google Calendar, Docs, Meet, and more.
With the aid of Google Workspace's Duet AI assistant and Salesforce's Einstein Copilot, users will be able to collaborate seamlessly across platforms. Customers will be able to use their Salesforce account data in this way to personalize Google Slides and Docs while also adding context from Gmail Google Calendar and Google Meet summaries for record updates and workflow triggers.
Salesforce and Google have agreed to make their generative AI assistants extendable as part of this agreement, and they will be the first to connect their respective third-party platforms.
"Our collaboration with Salesforce is an illustration of how a flexible and open environment for generative AI can benefit users most. According to Thomas Kurian, CEO of Google Cloud, "Salesforce and Google Workspace will enable organizations to reinvent how work is completed using generative AI, support innovation and productivity at scale, and make routine tasks more effective and purposeful.
"Our cooperation with Google enables organizations to fully realize the value of data and AI, built on a foundation of trust. According to David Schmaier, president and chief product officer at Salesforce, "This deep integration between Salesforce and Google Workspace, where many users spend much of their day, helps save time and effort, unlocks far greater value and deeper insights from their data, and will fundamentally change how people work".
Additionally, Salesforce unveiled Einstein, a big improvement to its AI portfolio. Einstein Copilot, a recent addition, acts as a conversational AI assistant that is directly linked into Salesforce's CRM and related products. It is made to help with a variety of activities that are specialized to different applications.
Administrators for Salesforce's enterprise customers can alter the functionality and data access of Einstein Copilot, further increasing its versatility. Additionally, they can use the new Einstein Copilot Studio to access language models from other companies, such as OpenAI's GPT-3.5.