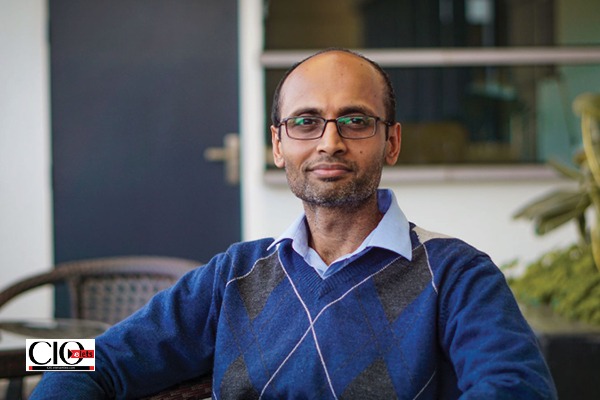 Leading InsurTech player, RenewBuy, has announced the appointment of Gautam Bansal, as its Chief Financial Officer. The appointment is in line with the company's mission of accelerated business growth across the country. In his new role, Gautam will lead the company's finance function, while providing strategic direction and leadership to the organization. He will also play an instrumental role in making RenewBuy, IPO-ready.
Gautam Bansal comes with close to two decades of corporate experience, spanning across the financial services sector. He has been associated with multiple financial advisory functions of companies, as well as start-ups operating in e-commerce, logistics, consumer goods, assurance advisory, and banking industry. He also provided strategic direction to various finance/ Fintech organizations, start-ups organizations. Before joining RenewBuy, Gautam was associated with Shiprocket as the Head of Finance.

Speaking on the appointment, Balachander Sekhar, CEO, RenewBuy said, "We welcome Gautam to RenewBuy family. He brings in vast experience in financial management, along with strong strategic and leadership capabilities. He has also worked extensively across the start-up ecosystem, new age, high-growth tech platforms. His role will be crucial in driving the company's business performance and growth, and his rich experience in financial technology will help us launch new strategic business initiatives."
Talking about his new role, Gautam Bansal, CFO, RenewBuy said, "I am excited to join RenewBuy team, given its tech-driven insurance model and pace at which the company is growing. We will capitalize on the strong brand value that RenewBuy has created in the market and work towards scaling up the business to the next level. It is exciting to be part of an organization which is working relentlessly to solve the insurance demand-supply gap, through technology; I look forward to contributing my knowledge and experience gained in the last 20 years."
Also Read: RenewBuy acquires AI solutions based InsurTech start-up, Artivatic.AI
Gautam Bansal worked at leadership levels with organizations like Ernst & Young (E&Y), Shiprocket, InterContinental Hotels Group, Macquarie, Shuttl, to name a few. Gautam is an alumnus of Shri Ram College of Commerce and holds an MBA in Finance & Management from the National University of Singapore.