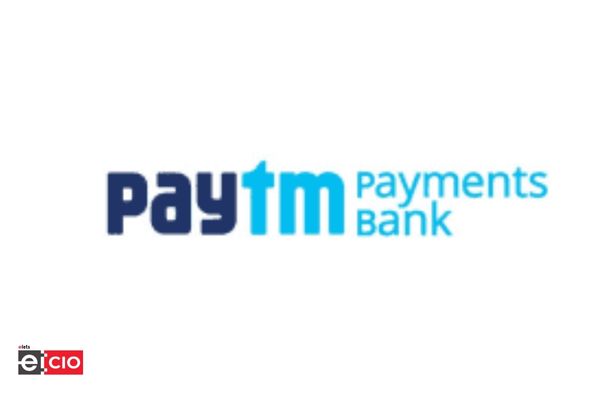 Paytm Payments Banks Limited (PPBL) has launched UPI LITE, which is supported by the National Payments Corporation of India and allows for multiple small-value UPI transactions.
The UPI LITE feature will enable faster real-time transactions with a single click through Paytm as the bank seeks to drive digital payment adoption across the country.
The Reserve Bank of India (RBI) will launch the feature designed by the NPCI in September 2022.
Small-value transactions will now appear only in the Paytm balance and history section, rather than in the bank's passbook.
The bank claims to be the first payments bank to launch such a UPI LITE feature as part of its efforts to drive innovation.
"Once loaded, a UPI LITE wallet allows a user to conduct up to 200 instant transactions, making the entire experience quick and seamless. A maximum of 2,000 can be added to UPI LITE twice per day, bringing the total daily usage to 4,000 "according to a press release.
"We are very pleased to announce the launch of UPI LITE on Paytm Payments Bank. UPI LITE enables users to conduct low-value transactions faster, more securely, and more seamlessly. With more than 50% of UPI transactions under $200, UPI LITE will successfully provide a distributed method of authorising low-value transactions, shifting them away from core banking "NPCI COO Praveena Rai stated.
"This will increase transaction success rates, improve user experience, and bring us one step closer to processing a billion transactions per day on the UPI platform," Rai added.
The National Payments Corporation of India (NPCI) was established in 2008 as a holding company for retail payment and settlement systems in India.
Furthermore, with UPI LITE, users can make many small-value UPI payments quickly without worrying about the number of bank transactions cap.
"We are committed to driving digital inclusion, and the launch of UPI LITE is a significant step forward," said Surinder Chawla, MD and CEO of Paytm Payments Bank.
"We are the largest beneficiary bank, acquiring bank, and leading remitter bank in UPI. We are thrilled to be the first to give Indians access to the power of UPI LITE. According to NPCI data, half of all UPI transactions in the country are less than $200, and with UPI LITE, users get a better experience with faster and safer real-time small value payments."
With over 1,726.94 million transactions in December 2022, the bank remained the largest UPI beneficiary bank for the 19th month in a row, surpassing all major banks in the country.
According to the latest NPCI report, the bank is one of the top ten remitter banks for UPI transactions, with 386.50 million registered transactions.
It is also a major issuer and acquirer of the National Electronics Toll Collection (NETC) FASTag.