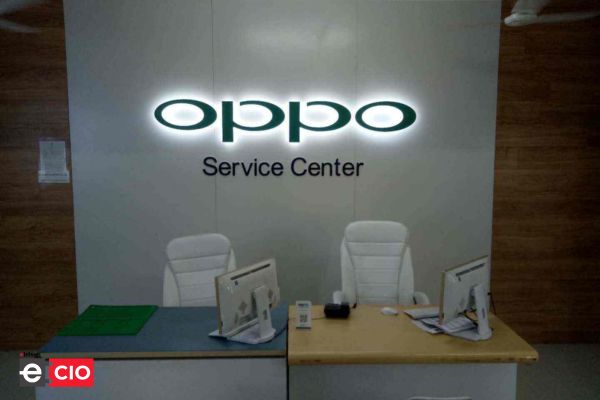 OPPO India revolutionizes post-purchase support with the introduction of Service Center 3.0, expanding its reach to 25,000 PIN codes nationwide. The initiative ensures a swift 24-hour turnaround for 80% of smartphone repairs, covering issues from software glitches to screen and battery replacements. This efficiency is a result of OPPO's streamlined processes embedded in the Service Center 3.0 program.
Among its various perks, the Customer Service 3.0 program, launched last year, offers one-hour onsite repairs, complimentary pick-up and drop services, and flexible bank EMI options for repairs. OPPO India also introduces transparent, real-time repairs, allowing clients to witness specialists working directly on their smartphones.

Customers can now schedule a free pick-up and drop-off for their smartphones using the 24-hour send-in repair service through the OPPO India website. By filling out the Send-in repair form with the pick-up address, registered mobile number, and device IMEI number, the repair process kicks off upon the device's arrival at the service center.
Regular SMS and WhatsApp updates keep consumers informed about their repair status. For remote locations, the entire process, from sending in the gadget to its repair and return, takes five to seven days. OPPO India customers can also engage with @OPPOCareIN on Facebook or Twitter to avail of the Send-in repair service.
Damyant Singh Khanoria, CMO, OPPO India, emphasises the customer-centric approach, stating, "Customers are at the core of everything we do. Expanding our smartphone repair pick-up and drop service to 25,000 pin codes reflects OPPO's dedication to ensuring accessible customer service across the country. We are redefining convenience and satisfaction for our users, making the OPPO experience effortlessly within reach for every customer."

In conjunction with the service expansion, OPPO India announces festive offers at its service centers from November 6 to November 10, featuring a 25% discount on display, mainboard, and battery repairs, a 10% discount on phone accessories, and complimentary protective film, back cover, and phone disinfection services.
Also Read | OPPO India collaborates with Skit.ai to launch the first-ever Voice AI Agent
Exclusive premium services are extended to customers of the Find N2 Flip and Find N3 Flip foldables, including international warranty rights, a dedicated helpline, and bank debit/credit card EMI options for repairs. The Find N3 Flip users benefit from a 2-hour flash fix, a replacement service for screen guards and back covers, and a 15% discount on screen replacements under warranty.
OPPO's expansive network boasts over 550 authorized service outlets nationwide, with 24 service centers already upgraded to meet the Service Center 3.0 standards in various cities. Looking ahead, OPPO plans to elevate 40 more service centers to the new 3.0 standard by the end of 2024.