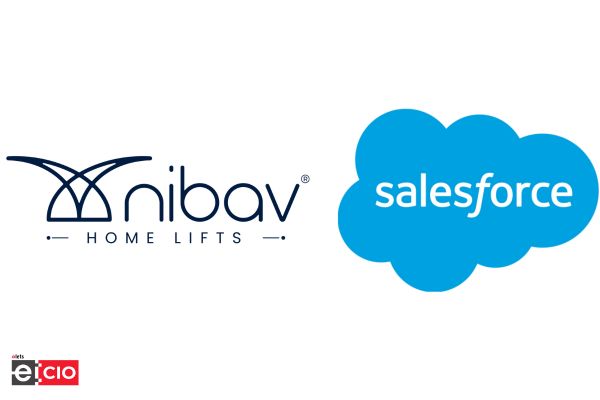 To give customers a better experience, NIBAV Lifts and Salesforce have worked together. According to a statement from the company, NIBAV Lifts hopes to incorporate cutting-edge technologies into its products to give customers a more effective and convenient experience.
Salesforce is well-known for its customer relationship management (CRM) products, a collection of connected, data-driven software tools that manage, monitor, and archive information about potential customers for businesses.

Through this partnership, NIBAV hopes to give its staff access to Salesforce's powerful tools so they can work quickly, make wise decisions, and provide exceptional customer experiences. Salesforce's cloud solution is currently used by NIBAV to manage sales processes, track leads and opportunities, and increase productivity.
Additionally, by engaging customers through targeted campaigns, automating personalized customer journeys, and delivering tailored communications, NIBAV is enhancing its marketing initiatives with Salesforce Marketing Cloud.
Additionally, the data-driven insights can aid NIBAV in better comprehending the preferences of its customers. Salesforce's centralized platform can help it manage partner relationships, track interactions, and share crucial data.

According to Vimal Babu, CEO and Founder of NIBAV Home Lifts, we selected Salesforce as our CRM solution because it provided a large selection of products and solutions that could support different facets of our business, including sales, marketing, customer service, and analytics.
Arun Parameswaran, Managing Director — Sales & Distribution, Salesforce India, declared: "Salesforce is committed to supporting NIBAV lifts in exceeding customer expectations and driving efficient growth for the business enabling innovation and value for key stakeholders."
With four cutting-edge manufacturing facilities and two R&D centers in Chennai, NIBAV Lifts, an elevator manufacturer with its headquarters there, manufactures Technischer Überwachungsverein (TUV)-certified elevators. A TUV certificate guarantees the security of all goods and services in order to safeguard people.
With 44 experience centers, the company also conducts business in Malaysia, Australia, Thailand, Mexico, Canada, Kenya, Nigeria, Ghana, the United Arab Emirates, South Africa, and Switzerland.
Also Read | SpiceJet teams up with CleverTap to deliver personalised Customer Experiences
With an investment of about 80 crore, Nibav Lifts opened its fourth manufacturing facility in Akkarai, a neighborhood of Chennai, in May. The new facility, which covers 50,000 square feet, will increase the company's monthly production capacity from 300 units to 600 lifts.
The manufacturer's revenue increased from 150 crore in 2021 to 400 crore in 2022, and in Q1 of CY2023, it reached the sales milestone of 1,000 lifts. By the end of this year, it also intends to hire over 4,500 people.