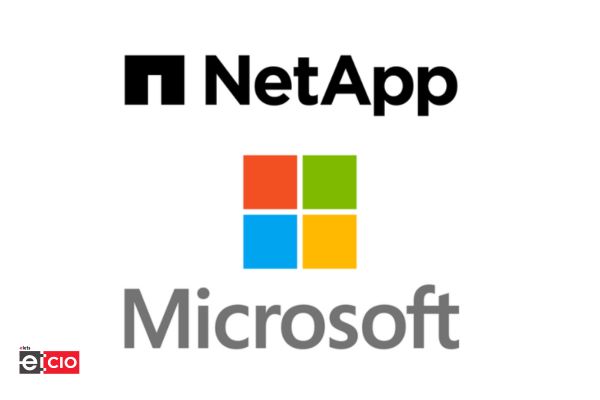 NetApp and Microsoft have made the decision to stay together, providing Microsoft Azure customers with better cloud solutions. Through this partnership, NetApp BlueXP, Cloud Volumes ONTAP, Azure NetApp Files (ANF), and CloudOps solutions from Spot by NetApp will all receive updates.
ANF is a unique cloud storage solution made to manage various business file tasks. It offers excellent data management and performance in a safe environment known as the Azure Virtual Network (VNET). Moreover, ANF makes it simple to incorporate disaster recovery and data security solutions into the Azure platform.

ANF now offers more features for increased security and flexibility as a result of the collaboration. Clients can import their security policies into the cloud from their on-premises systems. ANF enables real-time performance and storage capacity adjustments, which makes it simpler for companies to adjust to changing needs without incurring excessive costs.
Also Read | Oracle and Microsoft's multi-year pact aims to supercharge AI services
Ronen Schwartz of NetApp emphasized how their partnership with Microsoft enables them to provide excellent cloud storage and infrastructure operations. Spot by NetApp, which leverages intelligent automation to boost productivity and lessen difficulties for Azure users, was also included in the agreement.

New features including support for SAP HANA, data storage for Azure VMware Solution, and the capacity to handle bigger data volumes are among the most recent developments. The alliance has also spread to additional regions like South Africa North, Sweden Central, Qatar (Central), and Korea South.
User-friendly solutions such as Spot Ocean for AKS serverless engine for Azure, Spot Elastigroup Stateful Node for Azure, and Spot Eco for savings and several account types have been introduced by Spot by NetApp. The goal of these improvements is to make using the cloud easier for enterprises.
NetApp's Haiyan Song emphasized the significance of swift and dependable cloud application deployment. He continued, "Our expanded Spot by NetApp portfolio on Microsoft Azure and partnership with Microsoft provides customers with what they need to continuously automate and optimise application infrastructure in the cloud."
If this piques your interest, Spot by NetApp Cloud Ops solutions are offered via Azure Marketplace, Microsoft Azure channel partners, NetApp, and Azure NetApp Files, which are native Azure services that can be accessed straight through the Microsoft Azure portal.