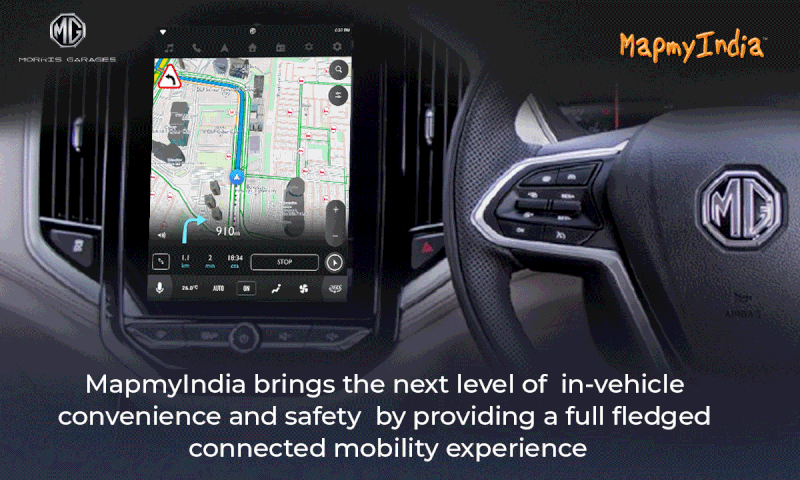 Automobile giant MG Motors India will be embedding MapmyIndia's Navigation Suite into its vehicles soon.
As posted by MapmyIndia's official LinkedIn page, MG vehicle owners will now be able to enjoy a connected and safe navigation experience with the most detailed house number level map.

The suite includes voice alerts for driver safety, dual offline and online navigation with voice search, door-to-door navigation to exact doorstep of houses and buildings, eLoc 6-character unique digital address, live traffic incidents, audio/visual warnings for sharp curves and speed limits, nearby search for hundreds of categories of places of interest such as banks, petrol pumps, restaurants, travel destinations, covid vaccine centres and more.
Navigation Assistant powered by MapmyIndia is developed to make vehicles and drives safer, efficient, and convenient, and to help accelerate the future of vehicles and mobility.