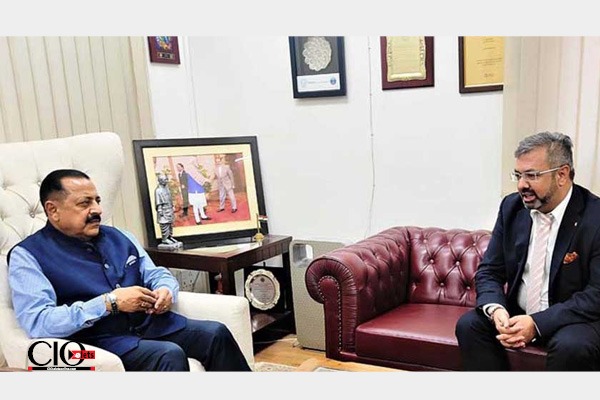 According to an announcement from the Ministry of Science and Technology, India and Switzerland are exploring opportunities for extensive collaboration in the domains of healthcare, telemedicine, and technological advancements.
Niklaus Samuel Gugger, Member of Parliament for Switzerland, and Jitendra Singh, Union Minister of State (Impartial Cost) for Science and Technology, discussed the possibilities for partnership at a gathering in New Delhi on Sunday.

Gugger also showed interest in technological collaboration in a variety of areas, as well as the 25 know-how centres established by the Union Ministry of Science and Technology, GOI, to achieve long-term growth goals.
Singh stated at the meeting that because India and Switzerland have a long history of amicable and mutually trusted relations, it is simple for both countries to connect on the basis of existing comfort.
A high-level delegation from Switzerland is expected to visit India in October this year, and efforts will be made to push bilateral ties to new heights on mutually beneficial topics for both sides, according to a statement from the ministry.
Following a one-on-one meeting between the two leaders, the two sides met with their representatives. During the conversation, the Indian side informed the visiting side about the intensive work being done by the Ministry of Earth Sciences, Government of India, on the subject of glaciers, which piqued the Swiss delegates' interest because this is a topic that is equally important to them.