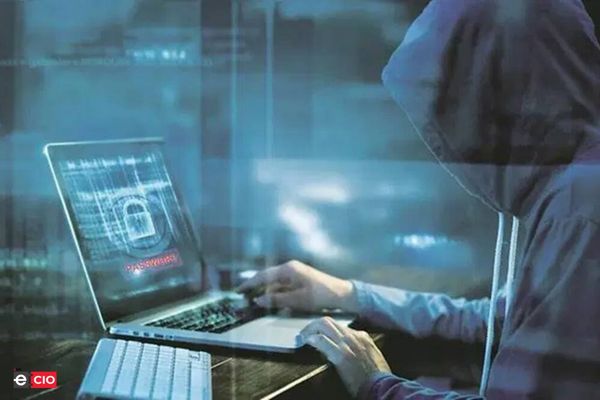 Following the instructions of the Union Ministry of Home Affairs, Haryana Police will observe the month of October as 'Cybersecurity Month' with 'See Yourself in Cyber' theme. Under this, awareness campaigns focusing upon topics like multi-factor authentication, strong passwords, software updates, identifying online fraudsters, preventing financial fraud, and safe use of social media have been prepared.
A Haryana Police spokesperson informed that since last October, the first Wednesday of every month is celebrated as Cybersecurity Awareness Day. The main goal of this year's theme is to make people feel safe and confident in cyberspace. "We are now receiving more than 1000 calls daily on the 1930 National Cyber Helpline, whereby immediate action is taken. The increasing number of calls is testament to Haryana Police's awareness initiatives over the past few months," he said.

"Crime reporting is the greatest contribution in preventing any crime and is also a sign of an aware society. This is the result of the tireless efforts of Haryana Police, which has saved around Rs 15 crore so far from cyber thugs," he added.
This time, the Cyber State Nodal Officer, O.P. Singh, Additional Director General of Police, State Crime Branch has himself taken the responsibility of conducting the program in a better and successful manner. By organising a special meeting with cyber nodal officers of all the districts of Haryana Police, he explained the program outline and directed them to ensure that cyber awareness is effectively spread to every section.
Sharing more information, the spokesperson said that the awareness program in October will cover different issues, every Wednesday. A framework has also been sent to the districts by the State Nodal Agency i.e. State Crime Branch for its effective implementation. For example, in the first week of October, the focus will be on 'strong passwords and multi-factor authentication,' under which the usefulness of better passwords and multi-factor authentication for social media accounts, in addition to bank accounts, will be demonstrated. Along with raising awareness, live demonstration training programs will be held. Encouraging creative and strong password generation, adoption of dual security systems, use of face or fingerprint of the user will also be advised.
Moreover, 1930 metre running, interactive session, painting, poetry singing, girls self defence techniques and public speaking, stage performance, cyber rahgiri, loudspeaker announcements in various schools and colleges under the leadership of nodal officers in all districts will be conducted. Programs like Cyber Choupal, etc. will also be held.
A 'Run against Cyber Crime' has been planned on National Unity Day. In September, Haryana Police successfully organised Raahgiri Cyber Programs in all districts of the state, with the participation of about 32,000 people. This time, on October 31, National Unity Day 'Run for Unity' will be held in all tunes owing to the cyber theme, where all ages in the state will be motivated to participate & join the race.
In addition to this, public awareness efforts will also be made through social media, a police spokesman said. A Cyber Crime Quiz was also launched via Twitter social media users. As part of this, various cybersecurity-related questions will be asked on the official social media handles so that in addition to assessing the level of awareness, the public can also be associated with this campaign. It is known that this year, in just 9 months, more than 110,000 people have registered to participate in Haryana Police's awareness campaign through social networks.