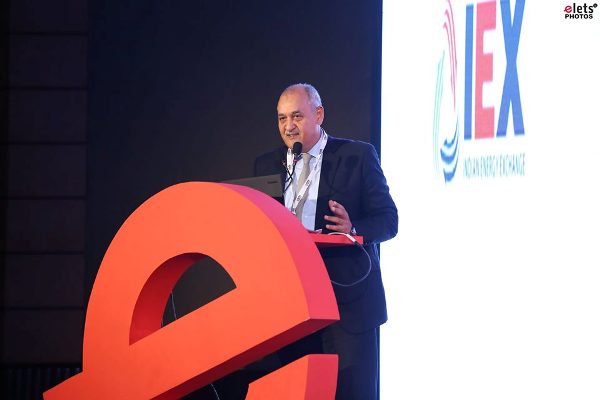 H.E. Mohamed Maliki, Ambassador of His Majesty the King of Morocco to India marked the 2nd National Power Summit in Hyderabad on 12th July.
The event that was organised with the support of state chief minister K. Chandrashekar Rao, was chaired by N. Janaiah, Vice Chairman and MD, Telangana State Renewable Energy Development Corporation Ltd and mentored by Ajay Mishra, Chief Secretary, Energy, Environment Science and Technology, Government of Telangana. The summit was attended by industry stakeholders and decision makers, to ponder over major issues and topics concerning to energy ecosystem.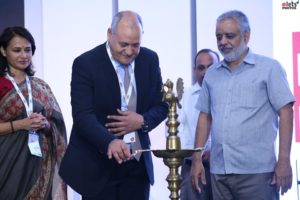 Maliki, who was one of the key speakers at the events, hailed the Telangana government for its efforts in power and energy sector. "Telangana is beacon of hope and a source of inspiration, for it is one of the few States in India that provides free power (24 hours/7 days) to more than 34 lakh (3.400.000) agriculturists. The State is also ranked 2nd at the national level in terms of generated solar energy and, in the near future, will become a power surplus State and self-sufficient in power generation. We all await with eagerness Telangana's efforts to bolster by 1000 MW its already admirable installed solar energy capacity of 3500 MW," he said.
Highlighting Morocco's ambitious energy strategy, the ambassador also stressed on climate changed, adding that how the issue was a major concern, especially for India. He said, "Without wanting to be pessimistic, the global issue of climate change has never been as alarming as it is now. Many parts of India have has not seen such a delay in monsoons in the last 45 years as it is seeing now, thus affecting the daily lives of farmers. In some parts, hospitals are having difficulties in getting clean water. These examples force us to ask: for how long can we close eyes and pretend we have not started upon a hazardous misadventure? The other unfortunate truth is that the least polluting countries are the most affected by scourge of climate change and the most polluting countries are paying for green certifications. This is a new kind of exploitation that is taking place and we need to adopt a new binding approach."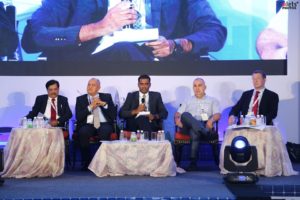 Calling for global efforts as the 'required solution', Maliki also highlighted Morocco's contribution to the initiative 'Desert to Power' where it helped African countries to develop renewable energy technologies. "In November 2018, the Moroccan Energy for Sustainable Energy (MASEN) and the African Development Bank (AfDB) signed a letter of intent to deploy an initiative called "Desert to Power" in 11 African countries of the Sahel region. The objective of this initiative is to support African countries, particularly those in the Sahel region, to develop the most appropriate renewable energy technologies to their natural conditions and their specific energy needs. Morocco's support for the "Desert to Power" initiative concerns the whole process of developing solar projects, from A to Z (from the identification and qualification of the sites, to the financial closing) in these countries where more than 200 million people suffer from lack of access to electricity even though they enjoy some of the best sunshine levels in the world," he said.

Besides sharing his views at the event, Maliki also paid a visit to the expo at the summit, apart from attending the launch of electric vehicle by Energy Efficiency Services Limited EECL, at the do.