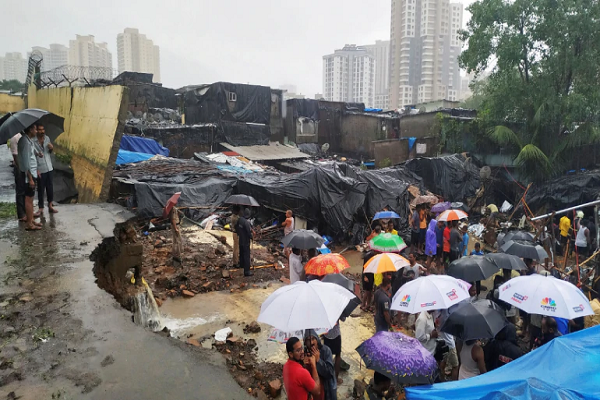 Like every year, India's financial capital Mumbai got paralysed this time to as it witnessed incessant rains with the onset of monsoon. While the rail, air and road transport got badly hit, the heavy downpour claimed around 35 lives.
The sorry state has again popped up questions about poor management and infrastructure by the state authorities knowing the fact that the coastal city witnesses heavy rains around this time, every year. This also raises the issue why the government is not leveraging the technology fully, to control the havoc.
Sudhindra Holla, Director, Axis Communications, India & SAARC, in an exclusive chat with Elets, discusses how technological advancement can help the city overcome the menace that it faces every year.
"During Mumbai floods, three main concerns are sewage management, traffic management and city surveillance. Mitigating these three concerns, becomes crucial the city authorities and collaborating with different departments to ensure safety of the citizens. Technological advancement, like analytics, play a major role in managing the crisis and act proactively in such natural calamities events," Holla said,
"Technology has become all pervasive and is entwined with our everyday lives one way or the other. It has been proved to be a boon in many instances like solving a crime, traffic management or for that matter forecasting weather. Monitoring weather is a crucial variable in a Smart City, and with the use of IP and analytics into surveillance it has become much more convenient and economical. The Edge-based analytics allows municipalities and civil protection agencies to collect useful and actionable data. This information increases situational awareness, gathering a more precise overview on the criticality of the situation which in turn helps to improve rescue countermeasures in case of emergency," he added.
Mumbai reportedly received the highest rainfall in a decade on July 1st. The Maharashtra government declared a precautionary public holiday on 2nd July in Mumbai after the Central Railway (CR) suspended services at several spots between Mumbai-Thane and suburban train services were disrupted on the Western Railway , due to heavy downpour.