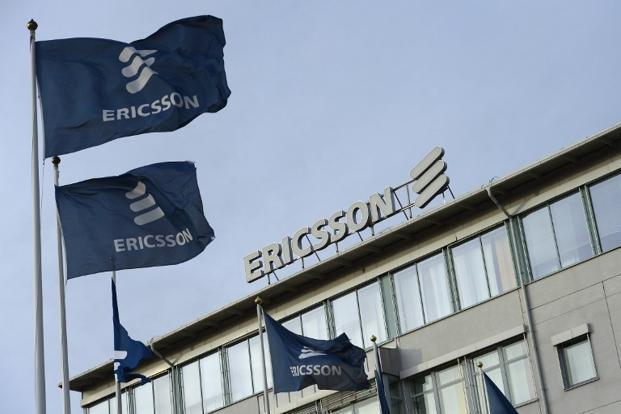 Ericsson today showcased innovative new technologies – from concept 'radios access network' products called Radio Stripes, to new AI and ML based solutions ready to be introduced in the networks today – at its flagship technology showcase, 'Barcelona Unboxed', held in Gurgaon today.
Ericsson Radio Stripes come with a nearly invisible form factor but enable truly ubiquitous high capacity radio everywhere. Ericsson Radio stripe is a visionary mobile network design that is super-distributed and has the potential to deliver better quality and robust radio performance while enabling easy and flexible deployment of mobile networks. The Company also showcased a host of other demonstrations and use cases across 5G and IoT, including Ericsson Spectrum Sharing, Intelligent Managed Services and Communication on Smart Devices. Ericsson 'Made for India' radio solutions including Massive MIMO and indoor solutions comprising of small cells and micro cells were also showcased at the event .

According to Nitin Bansal, Head of Ericsson India and Head of Network Solutions, South East Asia, Oceania and India. "From contributing towards 5G standards to product development as well as 5G commercialization, Ericsson is leading the way across the world. Ericsson now has 18 publicly announced 5G deals with customer names globally and we have already shipped 3 million 5G hardware ready radios till now."
Ericsson´s just launched 5G platform plays an instrumental role, as the most complete portfolio set out to deliver on the promises of 5G. With the Ericsson 5G platform, service providers can evolve their network from 4G to 5G in a smart and dynamic way and build performance with precision; maximize automation in operations and leverage AI to cope with complexity and monetize both evolving existing use cases as well as develop new ones, across Mobile Broadband, Fixed Wireless Access and IoT.
Enhanced mobile broadband will be the first commercial application of 5G. In the near future, 5G will provide capacity to handle growing data traffic, as well as present opportunities for operators to grow top-line and improve their consumer business. As networks evolve and technologies like Massive MIMO and 5G New Radio are introduced, cost per gigabyte will decrease. This cost efficiency will grow stepwise with the continued capacity improvements in 4G. An Ericsson Study reveals that the evolution to 5G can enable 10 times lower cost per gigabyte than current 4G networks.
"Research carried out by Ericsson Consumer Lab in India indicates that consumers are waiting for 5G and one in three smartphone users in India will change either immediately or within six months to a service provider that switches on 5G", states Nitin Bansal.
Ericsson also demonstrated its just launched Ericsson Operations Engine at the event. Ericsson and Bharti Airtel had announced their collaboration in the first quarter of this year for building intelligent and predictive network operations. Leveraging on its developments in Artificial Intelligence (AI) and automation, Ericsson will support Airtel to proactively address network complexity and boost user experience.
The Ericsson Operations Engine uses AI and automation to dynamically allocate resources, ensuring consistent quality across the network. It uses a data-driven approach to provide coverage, performance, and reliability for customers, relying on service KPIs rather than network KPIs – so that service providers can better analyse, understand, and optimize the network to deliver a superior customer experience.