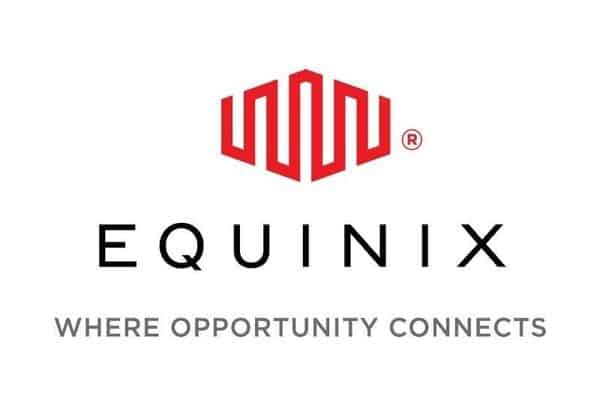 On 2nd september, 2021, Equinix the global digital infrastructure Company announced that it has extended Platform Equinix into the strategic Indian market, following the completion of the acquisition of the India operations of GPX Global Systems, Inc. The US$161 million all-cash transaction includes a fiber-connected campus in Mumbai with two data centers.
The expansion of Equinix's in India will unlock many opportunities for Indian businesses expanding internationally and for multinational corporations pursuing growth and innovation in the Indian market. The company will be setting up two data centers in Mumbai and will form a network dense data centre campus: Equinix MB1 and MB2.

The Mumbai campus of Equinix offers a cloud dense environment and direct access to major cloud services including AWS Direct Connect, Google Cloud Dedicated Interconnect and Oracle Cloud Infrastructure FastConnect. It also hosts key internet exchanges such as AMS-IX India, Extreme IX, Mumbai IX-DE CIX, National Internet Exchange of India (NIXI) and Bharat IX, allowing ISPs, carriers, CDNs and large enterprises to exchange internet traffic.
"India presents enormous opportunities for digital leaders in Asia-Pacific. Bringing Platform Equinix to India not only solidifies Equinix's position as the leading digital infrastructure provider in Asia-Pacific but also provides a new option to local enterprises and multinationals operating in India to interconnect and manage their digital infrastructure in Mumbai. We believe our global expertise and unique interconnection ecosystem will continue to empower businesses in India," shares Jeremy Deutsch, President, Equinix Asia-Pacific.
Also Read: Decimal Technologies has designated Shikha Dhillon as the New HR
Further, to lead the expansion Equinix has designated Manoj Paul as the managing director of Equinix India. Previously, Manoj has led the India operation of GPX India, and successfully managed to establish the cloud dense data centre. Manoj has an experience of over 25 years in IT and Telecom infrastructure.Before GPX India, For 11 years Manoj was giving his services to Bharti Airtel Ltd, as Chief operating Officer(Enterprises) for the Western region.
On his appointment, Paul shares, "Extending Platform Equinix to India with the addition of two world-class, highly interconnected data centres provides a platform for additional expansion across the country, and I am excited about the opportunities ahead for Equinix. With the global footprint of Equinix and the industry's largest ecosystem, we are well-positioned to be a critical part as well as a driving force of the digital revolution in India, helping businesses to leap forward domestically and globally."