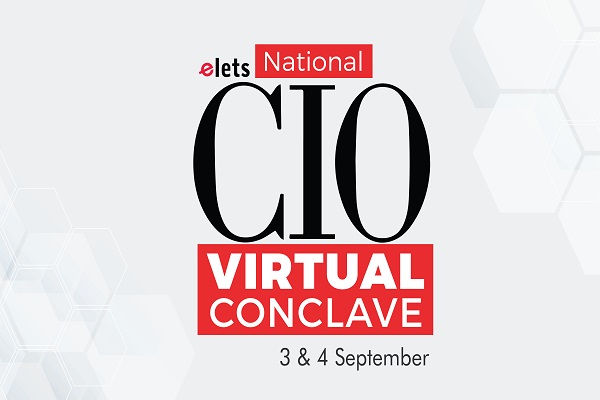 Underlining the emerging need for securing data and information in the age where digital disruption is flourishing like never before, Elets Technomedia in association with Elets CIO and The Banking & Finance Post magazine, organising Elets CIO National Virtual Conclave 2020 on 3&4 September. This virtual congregation will be highlighting the role of technology leaders around eight sectors namely Healthcare/ Pharma, Banking, E-Commerce, Manufacturing, Media/Entertainment, Telecom, Retail and Automobile.
In this two day long, Conclave we will be delving into several significant topics concerning the plan of action of these eight sectors during and beyond pandemic.
A special digital supplement of featuring interviews of Trendsetter CIOs and their views on the New Normal would also be unveiled during the conclave.
The summit will register the August presence of Anil Bhasin, President, Havells India, Sayed Peerzade, Group CIO, Reliance Entertainment, Subodh Dubey, Group CIO, Suzlon Group, Shobana Lele, CIO, Bombay Dyeing, Saktivel Pandi, Associate Director, PepsiCo Private Holdings Limited,Chulanga Perera,Chief Information Officer, Daimler Group, Amit Saxena,Deputy Chief Technology Officer – Digital Banking,State Bank of India,Gaurav Srivastava,Head-IT, Xiaomi, Abhay Bapna,CIO, Adani Wilmar, Prakash Kumar, Head-IT,BMW, Sharad Agarwal, Head-IT, JK Tyre & Industries, Srinivas Thimmiah, Program Manager-Technology & Security, Mercedes-Benz and many other eminent faces.
For delegate registration, please visit: event.eletsonline.com/cio-virtual-conclave-2020/delegate-registration/