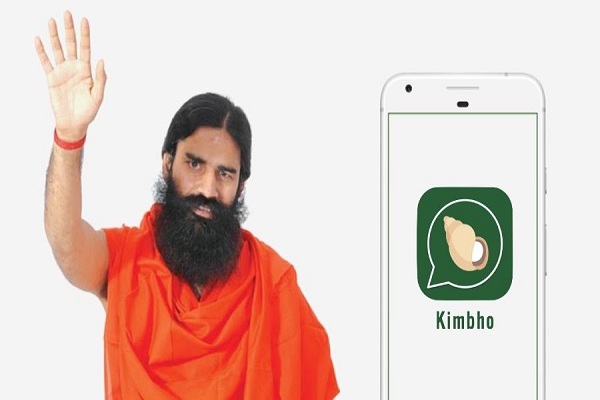 Yoga guru Ramdev's 'swadeshi' messaging app 'Kimbho' is still 'on hold', company executives have said.
Baba Ramdev's 'dream' app that aimed to give Facebook-owned WhatsApp a run for its money, was taken down from app stores last year owing to privacy concerns. The app was re-launched but was again pulled down from the Play store for the very same reasons.
The Kimbho app, launched with much fanfare last year from the house of Patanjali Ayurved, promised features such as chat, multimedia, voice and video calling, video conferencing and collaboration. Kimbho is a Sanskrit word which means "how are you" or "what's new'.
A trial version of the App had reappeared in August last year with Patanjali Ayurved promising to launch a final version in couple of days. However, there has been no update on the same as yet.
When Cybersecurity experts raised concerns about poor security features in 'swadeshi chat app,' Patanjali claimed it to be AES encrypted.
Anoop Mishra, one of the nation's leading social media experts, says, one needs an outsourced hacking team which keeps finding the loopholes in the existing system which was completely missing in 'Kimbho' which was a poorly-scripted app.
Now with so much happening, will Kimbho see the light of the day? Only time will tell.