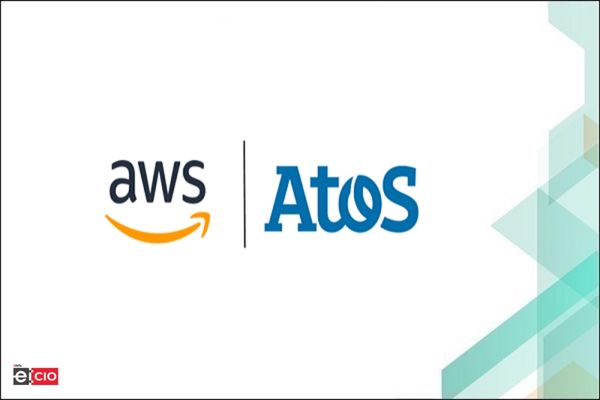 Atos and Amazon Web Services (AWS) in the United States announced a global Strategic Transformation Agreement that will allow Atos customers with large-scale infrastructure outsourcing contracts to accelerate workload migrations to the cloud and achieve digital transformation. The multi-year, industry-first agreement extends Atos and AWS's strategic relationship, with Atos naming AWS as its preferred enterprise cloud provider and AWS naming Atos as a strategic partner for IT outsourcing and data center transformation.
This agreement allows Atos customers to accelerate their journeys to the cloud by providing business and technology advisory, digital engineering, and managed services. AWS will also collaborate with Atos to create and deliver new industry solutions for IT outsourcing and data center transformation to customers worldwide, as well as to upskill Atos' workforce and drive efficiencies in its data center, cloud, and security operations, including the selective migration of legacy data centers and IT hardware assets.

As part of the agreement, Atos will consult with more than 800 managed infrastructure services customers around the world to develop a new managed, hybrid-cloud service portfolio that includes the option to migrate selected workloads to AWS. To assist customers as they adopt and migrate their workloads to AWS, the offering will include highly industrialised migration methodology, solution accelerators, and the companies' combined expertise in large-scale cloud migrations. Customers of Atos will be able to benefit from the flexibility, security, resilience, innovation, and sustainability offered by the cloud by leveraging the breadth and depth of AWS's portfolio of services, including analytics, computing, databases, machine learning, and storage, as well as Atos' expertise as a Global Systems Integrator.
As part of the strategic partnership, Atos employees will be trained on AWS, allowing them to expand their skills and knowledge in order to continue assisting customers on their digital transformation journeys. Over the next three years, Atos intends to train its employees to obtain more than 20,000 AWS certifications in order to accelerate customer cloud adoption and help them capitalize on cloud benefits.
"We are excited to deepen our partnership with AWS in a first-of-its-kind collaboration that is transformative in both its approach and its impact on our customers and the IT outsourcing industry." Furthermore, this collaboration represents another significant step in Atos' transformation," said Nourdine Bihmane, Co-CEO of Atos' Tech Foundations Business line. "As a trusted partner, we are enabling our customers to accelerate their migration to AWS's powerful, proven, cost-effective, and scalable cloud infrastructure while also assisting them in their digital transformation journey."
"This is the start of a major transformation in the infrastructure outsourcing industry." "Through our collaboration, Atos' customers will be able to reap the benefits of cloud computing, such as lower operating costs and carbon emissions, increased business value, and accelerated digital innovation," said Ruba Borno, vice president, Worldwide Channels & Alliances, AWS. "We are excited about the opportunity to work with Atos to upskill their workforce, assisting in the expansion of their expertise in cloud technologies so that they can enable customers to build, develop, and innovate on the world's leading cloud."