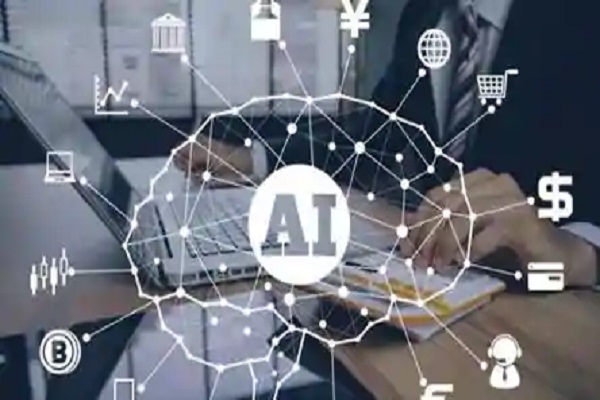 NITI Aayog, Atal Innovation Mission (AIM) in collaboration with NASSCOM on Thursday, 27th of February 2020 launched an AI based Module rolled out for students of Indian schools.
The AI-Base Module has been introduced with an objective for students to leverage the full potential of AIM's Atal Tinkering Lab (ATL) and further empowers them to innovate and create valuable solutions Benefiting societies at large. The module contains activities, videos and experiments that enable students to work through and learn the various concepts of AI. Sharing his thoughts, CEO, NITI Aayog Amitabh Kant said that India can add 1.3% to its GDP on an annual basis through the use of machine learning and artificial intelligence.
"Indians can find solutions to the challenges of a shared connected zero emission world, improving Learning outcomes, disease like Tuberculosis, cancer etc. If we are able to find solutions to these Challenges for the 1.3 billion people of India, we can find solutions for the 7.5 billion people of the world too," he said.
Speaking on the collaboration, Debjani Ghosh, President, NASSCOM, said, "AI has become a strategic lever for economic growth across nations and will continue to be one of the most crucial technologies of the future. Given its impact, it is an embracing step taken by NITI Aayog to introduce the resources for students to learn AI. This will create the right foundations for students, especially the K-12 segment, to onboard onto future technologies and prepare them fully for the digital and AI era. The partnership is a crucial step in building citizens and a workforce that is aware of AI and can work with AI."
The hands-on AI module has been designed considering academic, co-scholastic and other ATL programs at school and is formulated to encourage young students to contribute to the journey of nation building. The module will be a catalyst for the youth to explore, ideate and learn the latest technologies and build a generation of innovators at the grassroot level.
Atal Innovation Mission housed at NITI Aayog is the Government of India's flagship initiative to promote a culture of innovation and entrepreneurship. At the school level, AIM is establishing ATLs in all districts across India. As of today, AIM has selected a total of 14,916 schools across the country spread across 33 different states and union territories, for the establishment of ATLs.
Also Read: Government of India to host global summit on AI in April