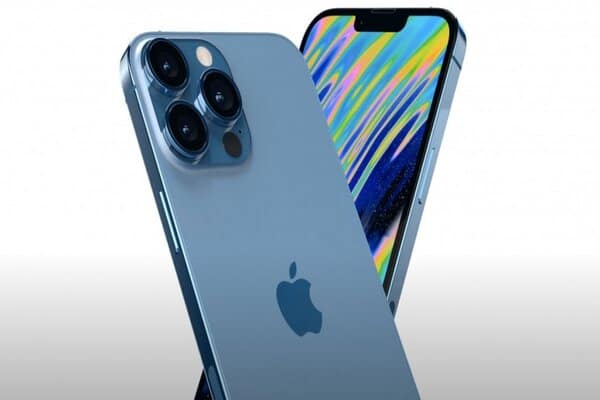 Apple will soon be launching the all-new iPhone 13 series on September 14 and pre-booking will be starting from September 17. The iPhone Lineup similar to the iPhone 12 series will probably include iPhone 13 Mini, iPhone 13, iPhone 13 pro, and iPhone 13 Pro Max.
There have been multiple leaks for the full pictures of the phone. According to Tipster, the sale of iPhones in the markets will begin from September 24. No date has been finalized for the sale of the new series in the Indian market.

The design of iPhone and iPhone 13 mini is said to be similar with dual cameras at the back, whereas iPhone 13 pro reportedly will be having triple cameras. The four devices in sizes that include 5.4-inches, 6.1-inches, and 6.7-inches, with two of the iPhones being Pro models and two placed as lower-cost, more economical devices.
2021 iPhones will have the same feature set as the 2020 iPhones, but we can count on camera improvements, a faster A-series processor, a new 5G chip from Qualcomm, increased battery life, and a tweak to the size of the notch.
There were early rumors that at least one iPhone in 2021 would feature a portless design that relies entirely on wireless charging, but reliable Apple analyst Ming-Chi Kuo says that's not going to happen.
Apple is going to continue to rely on Lightning for the near envisioned future with no transition to USB-C and there will be no portless design until MagSafe accessories are more common. Portless iPhones could instead start appearing in 2022.

We are expecting a smaller notch, and while some rumors suggested it could be shallower, device mockups. Apple is also expected to introduce 120Hz display refresh rates for Pro iPhone models, bringing the iPad Pro's ProMotion technology to the iPhone for the very first time.
Apple was keeping in mind adding an in-display fingerprint sensor to the iPhone 13 models, which would be used as an alternative to Face ID as an alternate biometric authentication method, but it's something that's been tabled or saved for a future update because it didn't make the cut for the iPhone 13.
When it comes to improved camera technology, rumors suggest we could see the larger sensor in the iPhone 12 Pro Max extend to other models, Sensor-Shift Stabilization feature for better auto-focus and stabilization across the lineup.
Also Read: Religare Broking collaborates with Vested Finance, introduces investment in foreign equities
Camera changes are likely to be added, there are some design shifts in the camera design. This will be most noticeable on the iPhone 13 Pro, which is getting a much larger camera array, and the iPhone 12 and 12 mini will have diagonal camera setups.
There are added features said to be improvements to the Ultra Wide lenses on the Pro iPhone 13 models in the form of better performance in low-light conditions and improved autofocus, but few changes are expected for the Wide lens in the devices.