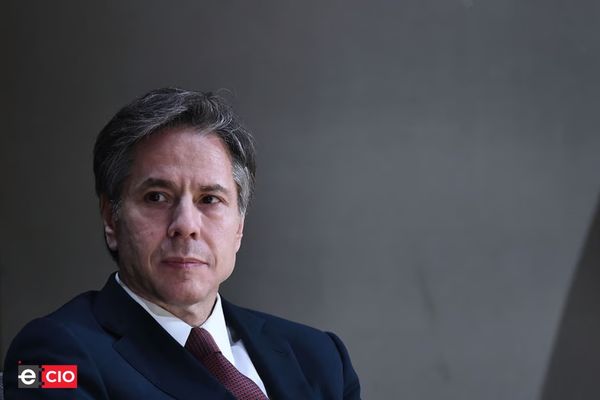 US Secretary of State Antony Blinken praised the efforts of the US-India Alliance for Women's Economic Empowerment, which connects the private sector and civil society to help women expand their enterprises, and stated that Google India has committed to mentoring 1 million Indian women entrepreneurs.
Blinken also stated that the Biden administration will promote women's entrepreneurship by addressing some of the challenges that too often hold women back, such as a lack of mentorship and training opportunities, at the launch of the US Strategy on Global Women's Economic Security here on Wednesday.
"We're working to both create and also, as appropriate, replicate efforts like the US-India Alliance for Women's Economic Empowerment," Blinken said.
"That connects the private sector and civil society to provide Indian women with technical skills and networking opportunities to help them grow their businesses. At the alliance's launch, Google India committed to mentoring one million Indian women entrepreneurs; we're working with other partners to increase that number. That would have a remarkable impact, Blinken added.
Promoting gender equality and fairness is an affirmative component of America's strategy because it recognises the importance of doing so in tackling some of the world's most critical issues.
"We need women's full economic participation to actually lead an inclusive recovery from the COVID pandemic. As you've heard, we need their leadership in resolving conflict. We need their ideas and their innovation to tackle the climate crisis, he said.
"The strategy that we're putting forward has at its heart a simple vision: creating a world in which all women and girls everywhere can contribute to and benefit from economic growth and global prosperity. That's a world in which we will all be better off," Blinken said.
Closing the gender wage gap by 2025 will add USD 28 trillion to the global economy. That contribution is more important than ever, he said, especially as we seek to recover from COVID, deal with the impact of climate change, and solve the myriad conflicts that are also impeding the global economy.
As part of the strategy, the United States will increase women's economic competitiveness so that more women may fully engage and lead in all sectors, including as CEOs and board members.