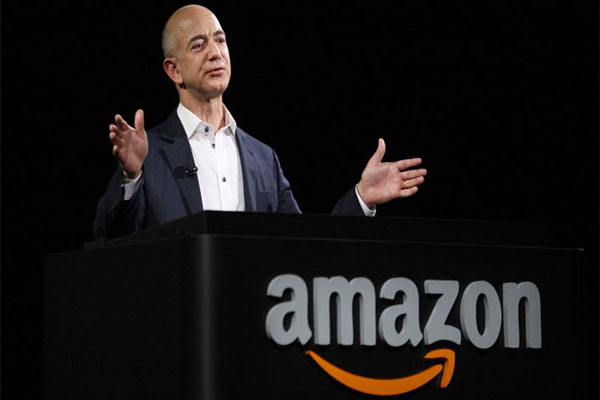 E-commerce giant Amazon.in recently signed a lease with GMR Hyderabad Airport City to expand its largest Fulfilment Centre (FC) in the country. "With this investment, Amazon.in has more than 3 fulfilment centres in the State with a total processing area of more than 8.5 lakh sq ft," it said without disclosing the quantum of investment made.
Since its arrival in India on June 5, 2013, today, Amazon holds 30% of the Indian e-commerce market and has become the most-visited shopping site in the country.
Speaking on his super successful stint in the country, Amazon Founder Jeff Bezos said, "As we say here at Amazon, it's still Day 1, and I'm energized and humbled by the opportunities ahead. Amazon.in is "India ki apni dukaan"."
"From listening to music, playing bhajans, voice shopping, or even ordering a cab, Alexa can do everything. There are tens of thousands of third-party developers expanding Alexa's capabilities for our India customers," he wrote.
After cementing its position in the e-commerce space, Amazon has launched several products like Amazon Echo, Prime Video, Prime subscription, Kindle, Alexa-enabled third-party devices, Amazon Music and Amazon Pay in India.
Amazon Internet Services is also looking to strengthen its market position by providing cloud computing and allied services across government departments and Indian public sector companies through its AWS (Amazon Web Services) platform.
To expand further in the country, Amazon India has introduced the Packaging-Free Shipment programme in nine Indian cities, which reduces waste by shipping orders in their original packaging and combining multiple shipments in a reusable crate or a corrugate box.