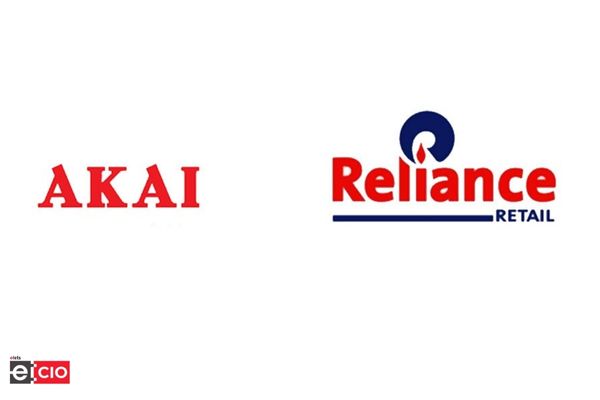 AKAI India has formed a retail relationship with Reliance Retail to broaden its offering and reach consumers across the country. The association will help to expand AKAI's innovative line of home entertainment goods to a bigger audience by placing products in over 540 stores across India. AKAI's Smart TV will be available at an introductory price of Rs. 9,999 for the 32-inch model solely through reliance retail market channels. This is an intriguing notion in and of itself, and it is expected to generate tremendous demand from customers all at once. Furthermore, with AKAI's unique Magic Remote and Ease of Consumer Access to interactive entertainment, this collaboration offers promise.
"This tie-up with Reliance Retail is not just prestigious but highly profitable for both sides of the coin," says Anurag Sharma, Director – AKAI India. With this partnership, AKAI will be able to offer home entertainment items across the country and access this expanding market. This will also assist us in providing consumers with access to the most recent and innovative technologies by carrying on the Japanese legacy of continuous improvement."

The move comes at a time when the country is experiencing rapid urbanization, increased disposable income, and the launch of novel goods, all of which are expected to propel the consumer electronics industry to 124.94 billion USD by 2030 at a CAGR of 6.5% between 2022 and 2030. As of 2021, the market was worth 71.2 billion USD, with televisions accounting for a sizable portion of that figure. AKAI's collaboration with Reliance taps into a rapidly growing product area, where sales are expected to increase by 55% by 2021.
Furthermore, the new position will leverage AKAI's distinctive and creative products by merging them with Reliance Retail's robust omnichannel market approach, which has built strengths in scaling local production and sourcing efficacy.
Furthermore, the collaboration will proceed one step at a time, with both businesses working together to launch new products sequentially. In the near future, AKAI will also launch its Web OS, 4K Smart TV, Home Audio, and Washing Machine lines. AKAI aims to broaden its market reach by developing consumer electronics goods with the sole objective of providing value to consumers' lives in ways that this country has never seen before. Simultaneously, Reliance Retail becomes the torch bearer of such high-profile innovation provided to the public across India.