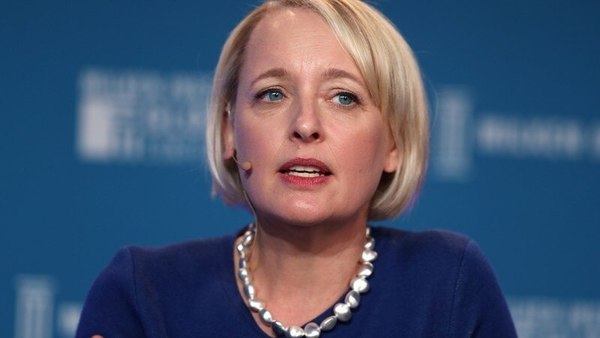 Accenture has appointed Julie Sweet as the Chief Executive Officer.
The 51-year-old will join the company's board on Sept. 1. Since 2015, she has headed Accenture's North American operations, a division that makes up nearly half of the company's revenue. She started at Accenture in 2010 and has served as the firm's general counsel and compliance chief.

As the company's general counsel, Sweet worked with former CEO Pierre Nanterme to shape the company's M&A strategy.
"Julie is the right person to lead Accenture into the future, given her strong command of our business and proven ability to drive results in our largest market," David Rowland, the company's interim CEO and incoming executive chairman, said in a statement.
Sweet also serves on the boards of Catalyst, a nonprofit that promotes advancement for women in the workplace, and the Business Roundtable, one of the most powerful business lobbies in Washington.
Prior to joining Accenture, Sweet was a partner for 10 years in the law firm of Cravath, Swaine & Moore LLP.