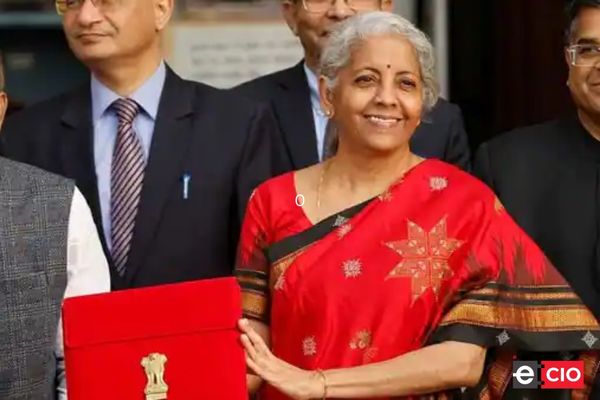 Finance Minister Nirmala Sitharaman presented the budget of the Modi government by mentioning that the world has recognised India's economy as a bright spot. India's growth at 7% in the current fiscal is the highest among major economies. Indian economy is on the right track, and heading towards a bright future, she said in her budget speech.
The per capita income has risen to Rs 1.97 lakh. Simultaneously, India's economy has risen from 10th to 5th largest in the world in the last nine years, according to Sitharaman's Union Budget speech.
For the first time, Indian Railways has received a capital outlay of Rs 2.40 lakh crore. And this is the largest capital outlay for railways, she said.
Agriculture contributes significantly to GDP growth and employs a large number of people. Union Budget 2023 is likely to maintain the government's focus on doubling farmers' incomes while improving agriculture infrastructure to eliminate bottlenecks.
During her speech in the Lok Sabha, Sitharaman stated, "Tourism promotion will also be undertaken on a mission mode."
The infrastructure sector is the backbone of any economy, and the government has been pushing for its expansion because of its multiplier and linkage effects on job creation. PM Gati Shakti, the National Monetisation Pipeline, the National Infrastructure Pipeline, roadways, highways, the Railway Budget 2023, and shipping are all mentioned prominently in the Budget speech. Furthermore, the Budget is expected to make key announcements regarding the promotion of Digital India, the digital economy, UPIs, and even the pilot project for the launch of a digital rupee.
She also mentioned, "100 labs for developing applications using 5G services will be set up in engineering institutions and will open new range of opportunities, business models and employment potentials. The labs will cover other applications such as smart classrooms, precision farming, intelligent transport systems, and healthcare.
"The government has taken a number of measures for start-ups and they have borne results. "India is now the world's third-largest ecosystem for start-ups and ranks second in innovation and quality among middle-income countries," Sitharaman said as she delivered the Union Budget 2023-24 to the Lok Sabha.
Lastly about the New Tax Rates
The Income Tax rebate limit has been raised from Rs 5 lakh to Rs 7 lakh in the new tax regime, which is now the default. In the new regime, the number of tax slabs has been reduced from six to five, and the tax exemption limit has been raised to Rs 3 lakh.
Revised tax slabs:
Rs 0-3 lakh: Nil
Above Rs 3 lakh and up to Rs 5 lakh: 5% under the new regime
Above Rs 6 lakh and up to Rs 9 lakh: 10% under the new regime
Above Rs 12 lakh and up to Rs 15 lakh: 20% under the new regime
Above Rs 15 lakh: Rs 30%