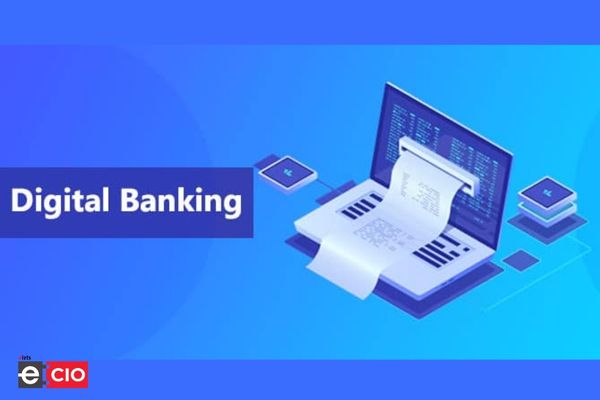 The Indian banking sector is undergoing a period of exciting transformation. With the emergence of new products such as online payment gateways and mobile banking apps, the rise of digital technology is driving several changes in India's financial services industry.
These advancements make it easier for consumers to manage their finances, while also allowing banks to reach out to a larger customer base and diversify their services. The unified payments interface (UPI), which enables instantaneous peer-to-peer money transfers between bank accounts, is one example of this trend.

Foreign entities competing for business in India, such as PayPal and Google Pay, have increased their investment in India's digital banking sector. As a result of this competition, new digital banking products such as instant account opening, contactless payments, and virtual debit cards have emerged.
The Indian government is also taking steps to promote digital banking development by establishing a regulatory framework that allows banks to operate more efficiently. This includes changing existing rules and regulations as well as enacting new legislation to protect customer data.
Also Read:- How effective are merchants network in the digital age
Overall, India's digital banking sector appears to be headed for a bright future, with numerous opportunities for growth and expansion. With the right support from regulators and investors, India has the potential to become a major hub for digital financial services in the coming years. The future of digital banking in India appears bright as long as customers have easy access to innovative solutions that meet their needs.
Benefits of Digital Banking
Digital banking has come a long way in India, and many of its benefits have been realised by Indian citizens in recent years. Customers benefit from the convenience and accessibility of digital banking, which allows them to access their bank accounts and manage their finances while on the go. It also eliminates the need for time-consuming and costly paper transactions.
Digital banking is one of the safest ways to conduct financial transactions because it incorporates layers of security such as password protection, encryption technology, two-factor authentication, and biometric identification systems. This keeps customer information safe and secure from unauthorised access or manipulation. In addition, digital banking often offers user-friendly features such as mobile notifications so that customers can be alerted if any suspicious activity occurs with their accounts.
Another significant advantage of digital banking in India is that it allows customers to make payments quickly and easily. Customers can use their mobile phones or computers to transfer funds, pay bills and shop online with ease. This eliminates the need for them to wait in long lines at bank branches to conduct transactions or withdraw funds. Furthermore, digital banking services frequently provide competitive interest rates on savings accounts, encouraging people to save more money.
Overall, the numerous advantages of digital banking in India have made it popular among both individuals and businesses. It offers convenient access to financial services, secure transactions, quick payments, and competitive interest rates, making it a viable alternative to traditional banking methods. Digital banking is only going to become more popular in the near future, and it will undoubtedly benefit those customers who are willing to embrace this new way of conducting their financial activities.
Conclusion
Individuals, businesses, and entrepreneurs can all benefit from digital banking in India. It can help them save time and money while also making it easier for them to manage their finances. Users can take advantage of convenient features such as mobile payments, online transfers, and bill payment options with the right digital banking services. Furthermore, they also enjoy secure transactions with enhanced privacy measures such as multi-factor authentication systems. Digital banking is unquestionably the best option for anyone who wants to manage their finances efficiently and securely.