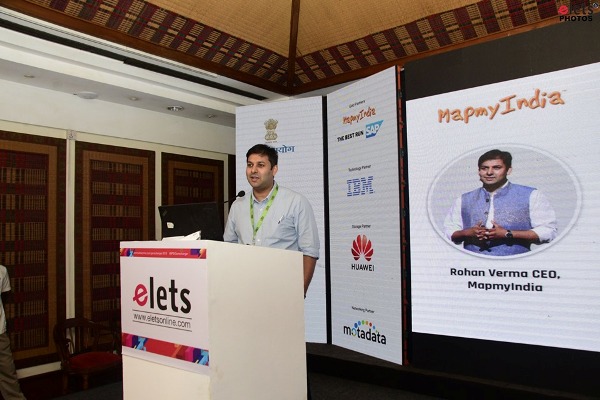 With India aiming to facelift its 100 cities by turning them 'smart', the country's 'Smart City Mission', envisioned by the centre in support with state governments, is expected to show results by 2022.
In this regard, many private sector companies too are coming forward and lending their support. Be it their products or services, these organisations are contributing their bit to make the country 'smart'.
One such company is MapMyIndia. Founded in 1992, the company offers digital map data, telematics, location-based SaaS and GIS services. The company has been catering to various government departments with ISRO, ministry of finance, ministry of defence and many municipal corporations leveraging its services.
Rohan Verma, Chief Executive Officer, MapmyIndia, threw light on this, as she spoke at the recently held Elets Knowledge Exchange Summit in Goa.
"We tell the government that you have a readymade asset that you can embed in your state's IT Corporation. We already have state GIS ready. So please take it readymade instead of thinking of building GIS from scratch," said Rohan.
Verma also explained about their application MOVE and claimed it better than Google Maps. "The interesting thing that this has and Google maps does not have is what we call smart city issues or community reporting where people can report areas where they feel unsafe, potholes, waterlogging, so and so forth, and get alerts from the cities," he said.
Rohan added, "Cities can embed this MOVE app as a citizen centric delivery service. Even the parking locations and traffic can be broadcasted. We give the same dashboard to the government departments and different stakeholders in the command and control room to monitor the feedback coming from citizens."
Rohan further encouraged every city, every municipal corporation, to implement the app in the addressing system. The company was working closely with the postal department who found that sending of addresses or delivering to addresses was becoming easier.
The CEO also informed the company's technological services like smart street light application, solid waste management, and health sector's 'Visit Health' that provided telemedicine, for digital, and provided offline emergency care and doctor network which was phygital.