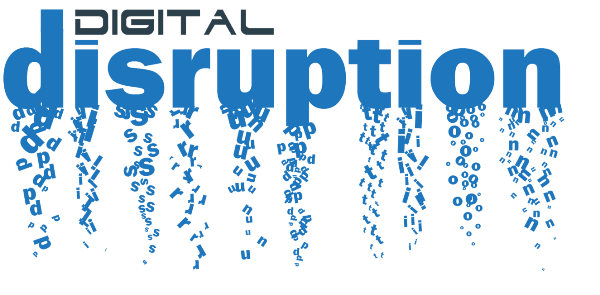 Digital disruption is the change that occurs when new digital technologies and business models affect the value proposition of existing goods and services. And considering smart working and digitisation making inroads in all sectors, digital disruption happens best when the entire organisation works in coalition and collaboration.
Industry tech leaders from the banking sector were of the same view as they discussed the matter at the Elets BFSI Gamechanger Summit in Goa.
Speaking on the same, Ashwin Khorana, Chief Information Officer, Jana Small Finance Bank, shared how one of their applications turned into an impressive digital disruption as the entire organization worked in collaboration and not in isolation. "The biggest question in front of us was how are we going to train the frontline? Our CEO said, the frontline doesn't need any training. If your application is intuitive they will be able to use it. That was the first thought. We said ok. We will create a video and we will put it with the app, and you can try to learn while watching the video and still if you need training, we will find out the way. The push that came our way from the field to get it up and running in all the branches was phenomenal. Because it was made simple. It was done in a collaborative manner," he said.
However, Deepak Sharma, Chief Digital Officer, Kotak Mahindra Bank Ltd, held customer the utmost important part of digital disruption. He said, "Disruption is actually caused by customer in today's time. The way I look at it is not more about technology, nut about how we stay relevant to our customer's life priority right from on-boarding to management to engagement. It's not just about doing one big thing. It's I think doing hundreds of small things that matter and it creates a long term competitive advantage."
Sharma added that the real disruption happened when the mindsets of the people were changed to work in collaboration. "Largely it's more about the mindsets which is the toughest. So when you ask me what is the biggest change we have been able to deliver… I would say it's largely about the mindsets of people. Be it the front end, be it different product teams. Because how do we start moving away from silos and getting people to collaborate, co-create, align, learn, upskill. I think those are the values I would say I have seen creating a much larger impact, holistically in the organisation than just executing couple of projects."
When asked if innovation was the outcome of digital disruption, Philips Eapen, Head BFSI, SAP India Sub-continent, said, "I think innovation can be on anything. And it does not have to be one big thing. It can be hundred small things which can be equally called as innovations. So I think these big jargons, if we keep them aside, and look at it like what is it we are trying to address and more importantly who we are addressing and how. Whether it is a small step or a big bang large transformational piece, any of those can be called as an innovation."
Meanwhile, talking about how digitization played a vital role in the functioning of YES BANK, which was looked from outside as a very wholesale banking set up wanting to get into retail, Ritesh Pai, Group President & Chief Digital Officer, YES BANK, clarified, "Digital for us has to be very outcome oriented. So when we look at a bank, a bank is digital. It can't be that sub-sections transform itself and others are analogue. So the idea is while we will end up having some high-end sophisticated mobile banking related solutions on the other hand we have built solutions for the lowest common denominator in society. On the corporate side we are one of the first banks to launch the API banking which lot of corporate are consuming. So for us digital is all encompassing. It has to be very inclusive. It has to make difference to the lives of all our customers who are transacting with us. At the same time, as I said it has to be very outcome oriented because all of this has to be quantified into value."