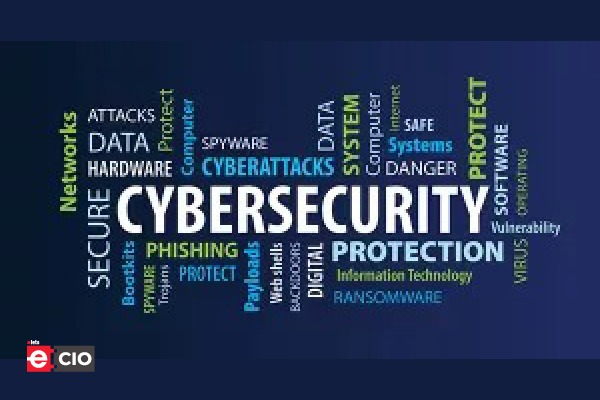 Cyber threats have grown ubiquitous in today's digital world. Every firm strives to generate more digital innovation by connecting progressively more of its operations to the internet. In this interconnected world, the threat will only intensify as businesses use emerging technologies like IoT, analytics, and AI to seek a competitive advantage, exposing themselves to new cyber hazards.
In this digital era, the position of an enterprise security leader is changing. A CISO is no longer in charge of only data and network security. Reports suggest that their role is broadening to encompass IoT security, physical security, and the security of their enterprises' linked products. As a result, cybersecurity cannot be treated as an afterthought. With dynamically challenging times and increasing number of cyber attacks amid digitisation, traditional approaches are not likely to suffice. Security professionals need an integrated approach that can help them combat hackers effectively.
By 2027, the cybersecurity industry is expected to be valued at more than $400 billion
In 2020, the cybersecurity market was expected to be valued at $176.5 billion. With a CAGR of 12.5%, it is estimated to reach $403 billion by 2027. As the world's reliance on technology and digital assets grow, so does the need to protect computer systems and data. This is great news for the information security business as well as tech-savvy job seekers.
Cybersecurity is a fast-paced industry in which hackers and cybercriminal suppliers compete to outwit one another. Hackers can reveal your personal information or even shut down your entire organisation for hours or days at a time. Hackers can disrupt business operations and reveal secret information. Data security and risk management are now board-level issues for businesses.
Latest cybersecurity trends:
Cybersecurity is a rapidly expanding field. Both hackers and security specialists are constantly trying to outwit one another, and cybersecurity is more important than ever in today's digital world. The cybersecurity landscape has changed due to digital business and hybrid workspaces.
IoT Vulnerabilities
Regardless of the fact that IoT has been around for a long time, it has recently received wide adoption. The rise of the Internet of Things (IoT) expands economic prospects and enhances the quality of life, but it also opens the door to cybercrime.
Artificial Intelligence's growing potential (AI)
The importance of machine learning (ML) in cybersecurity is rapidly developing and becoming more predictive. As a result of machine learning and computer-assisted security solutions, cybersecurity is becoming more effective and less expensive.
Mobile: A crucial target than ever before
According to the RSA's "Current State of Cybercrime" whitepaper, mobile platforms accounted for over 70% of fraudulent transactions, with typical mobile attack vectors including malware, data tampering, phishing assaults, ransomware attacks, and data loss. Taking proactive measures to protect mobile devices from outside assaults is now the duty of every organisation.
Cloud-based security architecture
Organisations are rapidly moving to the cloud. However, many cloud services do not currently provide safe encryption, authentication, or audit logging. Some also fail to separate user data from other tenants sharing cloud space. As a result, IT security specialists perceive a need to strengthen cloud security.
Remote working
People are one of the weakest links in a company's security protocol. Human error often has the most severe effects on businesses. This is why targeted ransomware and phishing attacks are important components of every hacker's arsenal.
Revamping the Zero Trust Security Model
Enterprises must first design and regulate their zero-trust security policies to manage access to all users and privileged accounts using appropriate digital identity security tools such as multifactor/risk-based authentication and identity lifecycle management. They must understand their users, data, and resources to develop coordinated security policies for their business.
Cybersecurity initiatives by the government of India:
Maintaining sufficient cybersecurity measures in today's high-tech digital environment is critical and the best strategy to protect organisations' IT infrastructure. These threats not only hurt corporations but also government officials. The government of India's implementation of cybersecurity measures will aid in maintaining a cyber-secure environment and mitigating the dangers connected with the threat. The number of cybersecurity incidents has grown over time.
Also Read | Six trends that will change the cybersecurity landscape in 2023
1. The Indian Computer Emergency Response Team (CERT-In)
The growth of the Indian Computer Emergency Response Team (CERT-In), which serves as the country's official agency for cybersecurity, has helped minimize the frequency of cyber attacks on government networks.
2. Cyber Surakshit Bharat
The Ministry of Electronics and Information Technology (MeitY) has announced the Cyber Surakshit Bharat program to boost India's cybersecurity ecosystem and to support the Government's vision of a "digital India."
The program was developed in collaboration with the National Electronic Governance Division (NeGD)
3. National Critical Information Infrastructure Protection Center (NCIIPC)
The NCIIPC is a vital government agency established to safeguard critical information about our country, which has a significant impact on national security, economic progress, and public health care.
4. Appointment of Chief Information Security Officers
The Indian government has issued a formal guideline for CISOs of government organizations defining best practices for app and infrastructure security, as well as compliance.
Chief Information Security Officers (CISOs) can identify and document any security requirements that may arise as a result of technological advancements.
5. Personal Data Protection Bill
The most essential one for Indian residents is the Union Government's ratification of the Personal Data Protection Bill to protect Indian users from worldwide breaches, which focuses on data localisation.
It expressly says that sensitive personal data of individuals must be stored locally; nevertheless, it may be handled abroad under certain situations.
The bill also seeks to hold social media corporations accountable and pressure them to address the spread of objectionable content.
6. Cyber Swachhta Kendra (Botnet Cleaning and Malware Analysis Center)
The "Digital Swachhta Kendra" (Botnet Cleaning and Malware Analysis Center) is a component of the Government of India's Digital India initiative, overseen by the Ministry of Electronics and Information Technology (MeitY), which aims to make India's cyberspace more secure by identifying botnet contaminations and advising, empowering cleaning, and end-client security systems to prevent new diseases.
The "Cyber Swachhta Kendra" (Botnet Cleaning and Malware Analysis Center) is meant to achieve the aims of the country's "National Cybersecurity Policy," which calls for the creation of a secure cybernetic ecosystem.
7. National Cybersecurity Policy, 2013
The Policy's purpose is to make cyberspace secure and resilient for citizens, enterprises, and the government.
The aim is to protect cyberspace information and infrastructure; build skills for preventing and responding to cyberattacks, and limit damage through collaborative efforts of institutional structures, people, procedures, and technology.
Also Read | The value of an adversary-focused approach to cybersecurity
To train 500,000 cybersecurity professionals over the next five years through capacity building, skill development, and training.
Conclusion
Experts have proposed establishing a National Cybersecurity Agency to handle cybersecurity challenges and improve its execution at the national level (NCSA). It is proposed that the agency have technically adept people capable of encrypting platforms. Another measure is the establishment of the National Cyber Coordination Center as an e-surveillance organisation to coordinate the intelligence collection efforts of various authorities.
In this context, Elets Technomedia in collaboration with Elets CIO and Elets Security Network brings to you "The Elets Cybersec Summit" which will show a clear path for cybersecurity leaders to make correct, informed cybersecurity decisions to secure the company's critical resources, employees, and assets. We are optimistic that a forward-thinking event like the Elets Cybersec Summit will provide a forum for all security stakeholders to discuss, consider, and address current and future cybersecurity concerns.
This event has been designed to emphasise the importance of evolving your cybersecurity approach and putting security at the center of your organisation. The summit will feature cybersecurity leaders from the world's leading enterprises attending and discussing ideas for keeping their organisations secure.
To explore better ideas and solutions around cybersecurity and to create a more connected and safer future join us at #EletsCybersec.