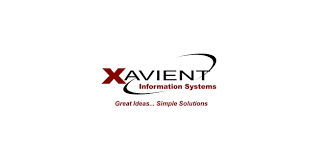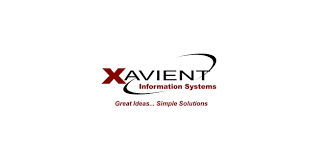 Xavient Information Systems, the digital IT solutions and services provider has launched an AI-powered analytics platform of AMPLIFY, designed to augment customer experience. The platform leverages AI and analytics to bolster prediction, recommendation, and customer experience.
Xavient's AMPLIFY converts customer interactions aggregated from various channels including high accuracy speech to text, into intelligent patterns, issues and recommended actions. The benefits include increased productivity in call centres and proactive outreach to dissatisfied customers thereby reducing churn, also identification of personalized upsell opportunities, decrease in misdiagnosed issues, and ultimately more satisfied customers.
Their solutions vary based on the customers' needs and include: scheduling a field technician, dynamically improving troubleshooting techniques, and even suggesting alternative or additional products and services, wherever appropriate.
"AMPLIFY's deep learning analytics engine helps companies significantly improve its Customer 'empathy' with a reliable probability model that exceeds the ability of any single customer service representative," said Saif Ahmad, President of Xavient Information Systems.
"Because we use machine learning-based algorithms, it continuously learns from call centre & other Customer interaction channels, and improves the outcomes exponentially with that experience."
Along with Xavient's other predictive analytic services, AMPLIFY will be offered as a cloud- based service at three levels:
The Gold Level service will include voice-to-data, sentiment analysis and integration to drive next-best action, care prioritization and Omnichannel

The Silver Level service will offer sentiment analysis in near real time in addition to the basic voice-to-data service

The Bronze Level service will include basic voice-to-data transcription in batch mode.
Xavient's AMPLIFY was developed in the company's AI Lab and is based on Large Vocabulary Continuous Speech Recognition (LVCSR) technology. The product features the ability to interpret a diverse vocabulary, and is more human-like in its ability to understand and interpret data.
Xavient's Analytics Engine was designed to aggregate countless threads of customer interactions – be it chat, tweet, email, voice-mails, voice transcripts, payment habits or logs and social feeds – into a single, all-encompassing data stream on which companies can mine information to better serve customers.
"The top priority for all enterprises in the Digital economy is to innovate and enhance the 'Customer Experience Architecture', and Xavient Labs' innovation with AMPLIFY underlines our alignment with that goal. Our Customers are delighted at the prospect of improved customer interactions and predictable behavioural modelling that AMPLIFY can bring to bear for them," said Rajeev Tandon, CEO of Xavient Information Systems.
Hosted on Amazon Web Services' cloud, AMPLIFY is architected on Open Source technologies.