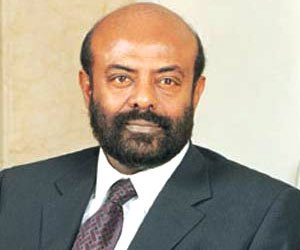 Edelgive's Hurun India Philanthropy List 2019 has named Founder and Chairman Shiv Nadar as the most generous philanthropist in India.
Reliance Industry's Chairman Mukesh Ambani, has grabbed the third place in the list, after Azim Premji. Nadar and his family had donated Rs 826 crore in 2018, while Premji gave Rs 453 crore and Ambani parted with Rs 402 crore, according to the list.

Corporate families had been advocating social reasons for long, yet the Companies Act 2013 made it compulsory for entities over a specific limit to commit 2 percent of their benefit to CSR.
Edelgive Foundation CEO Vidya Shah said, "Fear of being associated with causes like civil liberties, along with lack of measurability of the impact, are working as impediments for corporates from pledging more."
There has been an uptick in the level of riches that have been separated by the rich families, demonstrating the rundown, expecting 10 percent of net worth is held in cash,1.9 percent given away now as again 1.5 percent in 2018.
As far as education is concerned, it continues to chart as the most favorite amongst the causes, trailed by human services, while Infosys fellow benefactor Nandan Nilekani, who alongside spouse Rohini has spent Rs 346 crore, has picked "cultural stages" for foundations.
Hurun's Managing Director Anas Rahman Junaid explained that the list limits itself to the amount spent, due to which Premji comes second. The Tata's have been excluded as the list focuses on individuals.