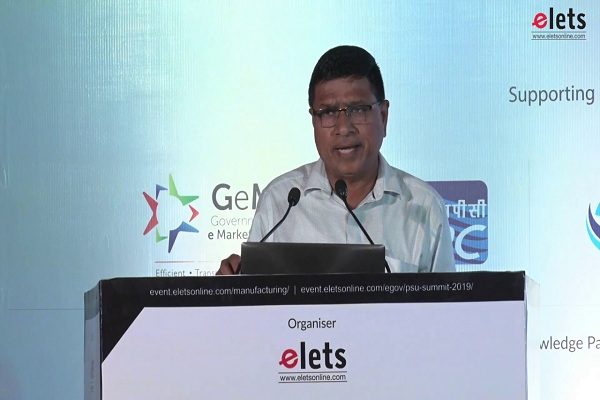 Maharashtra's Kolhapur city is on its way to become digital and smart. Incorporating the government's flagship 'Smart City Mission', the city's authorities are adopting technological advancements in their way of working.
M S Kalshetti, Commissioner, Kolhapur Municipal Corporation, threw light on the same as he spoke at the Elets 2nd National Manufacturing and 4th PSU Summit, held in Pune this year.
Talking about the corporations ICT applications, Kalshetti informed how various departments were going digital for citizens' betterment. "Kolhapur Municipal Corporations have initiated many ICT applications. Municipal Corporation should always be citizen centric, so we have KMC websites for citizens. I trust on social audits so it is very informative to the citizens and they can see the dues of various taxes," he said.
"We have online payment facilities. We upload all the work sanctioned and status of the work. We have 100% metering system for water supply, which is one of the important services of Kolhapur Municipal Corporation," Kalshetti added.
Kalshetti further shared that besides starting online payment system for property tax, the body was also taking steps for waste management.
"In all our 34 departments, we have e-office and e-governance systems. Audit and account reports are also maintained. Waste management is also very important. We have around 750 containers along with a tracking system to know how many have been lifted, how many are pending. For that the role of sanitary inspectors is very important. We have provided them with android based app so that we can monitor waste management," he added.
"Kolhapur Municipal Corporation has a vehicle tracking system also. We are also working on safe city project which we have now handed it over to the police department. We are using the ICT for delivering good services to the citizens," said the commissioner.
Informing about the corporation's 4R policy-Reduce, Reuse, Recycle and Refuse, Kalshetti called for people participation, capacity building and ICT to maximize sustainable services in the city.