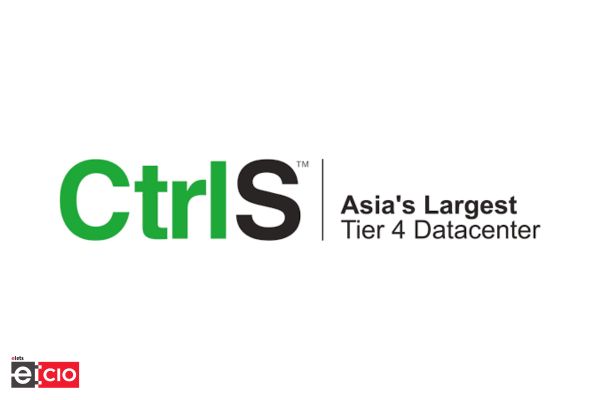 CtrlS celebrated the groundbreaking of its greenfield Edge datacenter in Odisha. Mr. Naveen Patnaik, Chief Minister of Odisha, laid the foundation stone for the facility in an evening virtual ceremony. The new CtrlS Bhubaneswar 1 datacenter will be located in the state capital.
Sridhar Pinnapureddy, Chairman, CtrlS Datacenters Ltd, said, "The State of Odisha is a fast-growing region in India, making it a strategic destination for CtrlS' ongoing expansion. We are excited to bring our expertise to the State. Built-in Infocity, Chandrasekharpur, the datacenter will be easily accessible to both the city centre and its airport. The Infocity site is an innovation hub and home to a broad community of emerging technologies. CtrlS Bhubaneswar 1 will be embedded into a larger ecosystem, enabling the growth of data and infrastructure-savvy businesses around the facility."
Sridhar further added, "We are thankful to the Odisha Government for extending all the support for our project. Large IT infrastructure initiatives such as Info Park, Info Valley, Infocity and IT investment regions are under development, giving a big fillip to the IT/ITES sector."
CtrlS Bhubaneswar 1 is a 5 MW facility that will provide a variety of hosting and cloud services to hyperscale, government, and enterprise customers. The project would eventually scale up to become a 10-acre hyperscale datacenter campus. The facilities will include all of the sustainability features for which CtrlS is known.
CtrlS intends to invest over Rs 150 crore and create 110 jobs in Bhubaneswar over the next ten years. The company's entry and expansion into the state will strengthen the region's digital infrastructure ecosystem.
Odisha is an important region for CtrlS because the state has a strong presence in core industries like chemicals and petrochemicals, construction, electronics manufacturing, food processing, metal, mining and quarrying, seaports, and textiles. The government has also created IT-specific SEZs to spur growth in the sector.
CtrlS is on a mission to establish a network of Edge datacenters in India's tier 2 and tier 3 cities. Such facilities are currently in operation in Lucknow and Patna. Over 20 Edge datacenters are planned to be built in the coming years. Technology adoption, combined with the launch of 5G, is increasing demand for capacity in more locations. This necessitates a dependable low-latency link (ensuring real-time access to data or applications) with high bandwidth to handle massive data flows, as well as storage closer to the network's 'Edge' devices. Companies can improve their sustainability characteristics by computing closer to where data is generated.