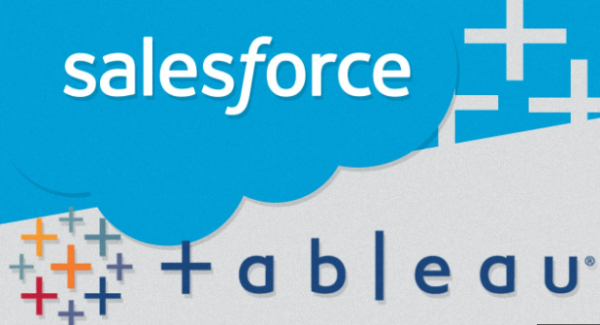 Salesforce has signed a definitive agreement to acquire big data firm Tableau for USD $15.7 billion. This marks the biggest acquisition in the company's history.
As part of the all-stock deal, Tableau shareholders will get 1.103 Salesforce shares, valuing the offer at USD $177.88 per share.

"We are incredibly excited to announce that we have entered into a definitive deal for Tableau to be acquired by Salesforce in one of the most historic combinations in the history of the software industry," Adam Selipsky, Tableau CEO and founder said in a statement.
Selipsky said that the growth potential is "enormous" and that the founders, board of directors and management team all agreed this was the best way forward.
Salesforce's deal comes days after Alphabet Inc's Google bought big-data analytics company Looker for USD $2.6 billion. Through the acquisition, Salesforce expects to play a greater role in driving digital transformation, enabling companies around the world to tap into data across their entire business helping them make smarter decisions, connected customer experiences and accelerate innovation.
Seattle-based Tableau has more than 86,000 customers, including tech heavyweights such as Verizon Communications Inc and Netflix Inc.
The deal is expected to close in the third quarter, after which Tableau will operate independently, led by Chief Executive Officer Adam Selipsky and its current leadership team.