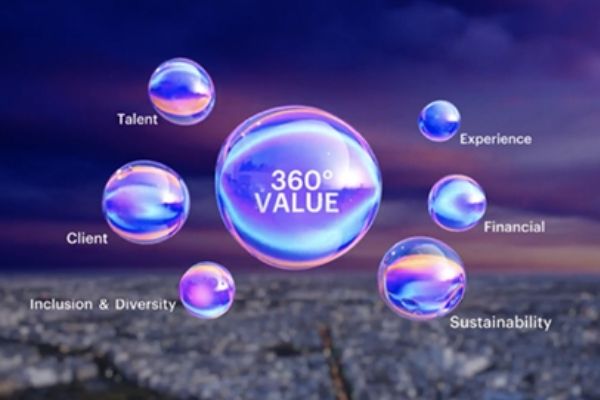 Technology giant Accenture has launched its 360° Value Reporting Experience to demonstrate the multiple ways the company creates, drives and measures value, both in serving its clients and operating its business.
"Our goal is to create 360° Value for all our stakeholders—our clients, people, shareholders, partners and communities," said Julie Sweet, chair and CEO of Accenture. "This goal reflects our growth strategy, our purpose, our core values and our culture of shared success, and we measure our own success by how well we are achieving this goal. Today we are proud to launch this new way to share our progress on how we are creating this value."

The Accenture 360° Value Reporting Experience enables its stakeholders to see all the company's reporting and data in one place, offering a comprehensive view of the company's goals, progress and performance across its financial and environmental, social and governance (ESG) measures. The experience also features stories that illustrate how Accenture creates 360° Value with its clients.
With the help of this new development, stakeholders are likely to have easy access the metrics that are most important to them and explore the frameworks and standards that Accenture currently reports against, as well as the company's annual report, proxy statement and United Nations Global Compact Communication on Progress.