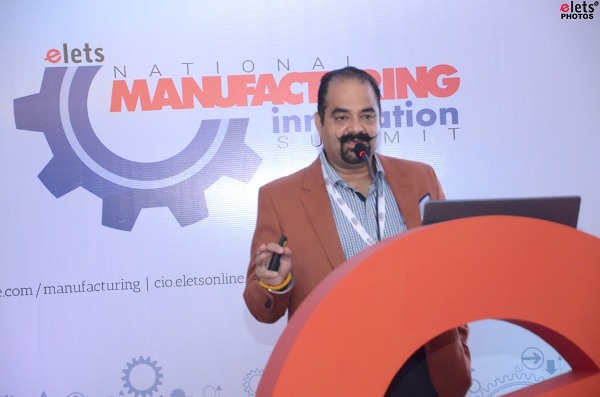 They say, 'Marketing is telling the world, you are a rock star!" Well, that's true indeed. No wonder then, all companies, no matter what sector they cater to, invest immensely on their marketing plans and strategies. After all, we are in an era, where social media has become an integral part of our lives and how one presents itself on the social platforms has also become equally important.
Adarsh Kaul, Marketing Lead, Avaya, India & SAARC, threw light on the same topic, insisting on the fact that how smart marketing can lead to good business and cost saving. He was speaking at the Elets National Manufacturing Innovation Summit that happened in Delhi.
Kaul stressed on the fact how tapping the right customer was crucial and played an important part in business.
"We as marketers are using two things. Prospect customers, the entire application scenario we have put in to capture customer details. That customer details never get captured because there is a leakage of the deal. The funnel at the contact centre completely gets lost. Analysis shows 65-70% of customers do not walk-in, they first call. They first check online and that is where the entire dealer story goes for a toss. This is where we come across and this is the solution I want to talk about," he said.
The marketing expert insisted on making distribution the single window opportunity control giving you efficiency, forecasting, planning, and recording a clean distribution management system and consistency in the customer experience.
Sharing few of his personal examples, Kaul added how customer needed to treated as an individual with focus on what he wanted. "At the end of the day you guys are business manufacturing technocrats. You sell. You create, but please understand the customer is walking in to buy, needs to be treated as an individual and needs to be clearly captured," he shared.
Kaul further said, "If something else has been sold to you that has been sold because the customer wants to buy it not because the dealer wants to sell it. Suddenly the manufacturer has the complete control of how his leads are being taken care of."
To sum it up, Kaul revealed ways how companies can cash in on marketing and technology to become more efficient, increase business ROI and save cost, as Trump rightly says, "Every dollar saved, builds the world."