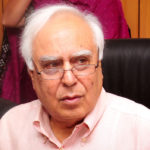 Kapil Sibal, the Minister of Communications and Information Technology, has launched India's Open Government Platform (OGPL). Jointly developed by India and the US, OGPL is a software platform which aims to provide enhanced public access to government data and documents, and spur citizen engagcement and interface with the Government.
The purpose of the platform is to enhance access and use of government data to foster innovation; improve delivery of government services for interested countries and cities around the world; and promote government transparency, accountability, and public participation.
The best features of the India's "India.gov.in" and the U.S. "Data.gov" sites is incorporated in the OGPL site. While launching OGPL, Sibal said it is the first step towards future, as information is power and this platform will transfer power to the citizen providing seamless data sharing.
"The platform will have a significant impact on improving governance, enhancing accountability and generating greater collaborations between India and the US," Kapil Sibal added. He said this effort is a result of leveraging the collective strengths of the two sides and a great example of collaborative working.
Sam Pitroda, Adviser to Prime Minister on Public Information Infrastructure and Innovations spoke about the need for democratizing information and improving governance by creating new tools and platforms such as the OGPL.
Dr. B. K. Gairola, National Informatics Center Director General, spoke about the role of NIC as the technical partner on this project. He also highlighted the Platform's capabilities and gave an overview of its technical aspects.
The U.S. Chargé d'Affaires Ambassador Peter Burleigh said the Open Government Platform represents a new kind of diplomatic collaboration that benefits the global community. The U.S. Assistant Secretary of State for South and Central Asian Affairs Robert Blake also addressed the press about this U.S.-India collaboration. On the US side, Project Head
Steve VanRoekel, Chief Information Officer and Mr. Chris Vein, Deputy Chief Technology Officer, joining via video from the White House, also shared how the teams from India and the US (India's National Informatics Center (NIC) and the U.S. General Services Administration) have worked together using open source technologies and project management tools to develop this product. Seth Curry Jersey